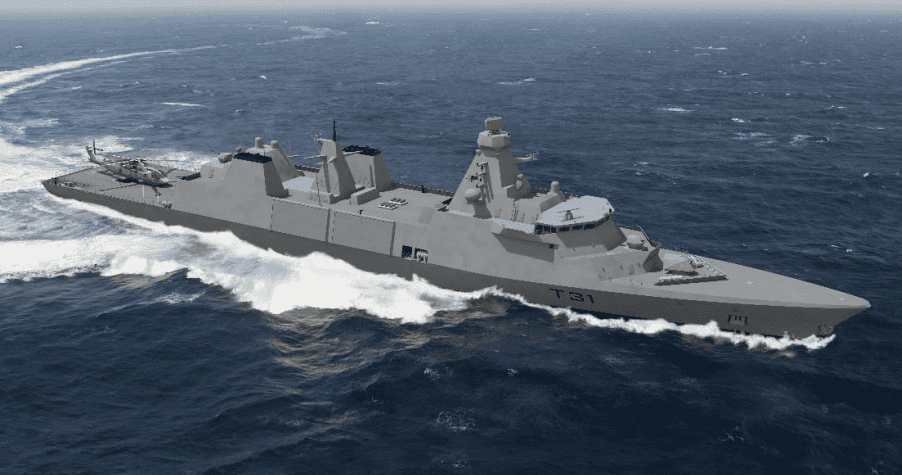 Thales and the Ministry of Defence (MoD) have signed a contract that will provide the Royal Navy with a sixth ship-set of the T31 mission system.
The systems will be installed at Portsdown Technology Park, the Royal Navy's shore integration facility. ​
The combat system is for testing software in advance of the systems going to sea. Having the facility will ensure effective and safe delivery for the Royal Navy with the ability to insert new capabilities at shore over the duration of the program.
A ship-set includes Tacticos, which is the combat management system, Integrated Bridge and Navigation system (IBNS) and an Integrated Communication System (ICS).
According to Thales, the contract is the next step in its ambitions to grow its above water systems in the UK.
"I'm delighted to see this continued collaboration with industry, ensuring the critical combat capabilities on our Type 31 fleet will be not only world leading in terms of capability, but safe for our personnel. Type 31 will be a critical asset to the Royal Navy and this significant investment will secure a number of highly-skilled jobs in Crawley, beyond the thousands of further jobs across the whole Type 31 program," said James Cartlidge, Minister for Defence Procurement.
"This contract strengthens the relationship between the Royal Navy and Thales. The shore Integration facility will support the Royal Navy to effectively and efficiently operate their new surface fleet. It grows Thales' above water activities in the UK and illustrates our ambitions for future naval programs in the UK and abroad," commented Gerben Edelijn, head of Thales' above water activities.
"This contract award demonstrates the commitment of Thales to growing our above water systems business in the UK. It also creates and sustains skilled engineering roles, supporting our ambition to create careers and investment for UK prosperity," added Alex Cresswell, Chief Executive Officer and Chairman, Thales in the UK.
The sixth ship set of Type 31 mission systems will have simulators added so it can be fully tested and evolve in service both as an individual platform and as an integral part of the Royal Navy fleet. Is a critical part of the Type 31 capability insertion project that will enable the Type 31 platforms to be handed over from industry and operationally enter service with the Royal Navy.
The project will provide a presence for Thales alongside the Naval Combat Systems Integration Support Services (NCSISS) and the MoD's Maritime Combat Systems (MCS) teams in Portsmouth as part of the Surface Ships Combat systems enterprise. It is anticipated that the tasking framework will support and cover a mix of integration activities and trials and demonstration activities to bring the platforms to a tested operational level.