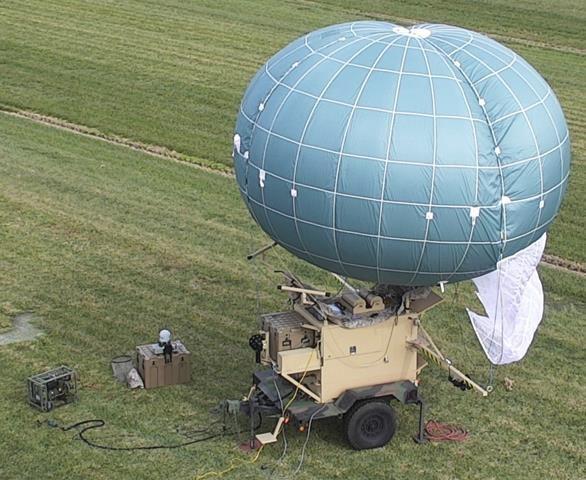 COMSovereign Holding Corp.'s Lighter Than Air Systems (LTAS) subsidiary, Drone Aviation, has been awarded a multi-unit, $8.4 million subcontract from a U.S. Government prime contractor for its Winch Aerostat Small Platform (WASP) and related support services to be used for national security and defense. 
Based on current production scheduling, Drone Aviation anticipates the initial unit fulfillment under this subcontract to start in May 2022.
"Today's award for new WASP systems is a major endorsement of our unique, rapidly deployable tethered aerostat technology. It was the technology and operating advantages of our WASP aerostat that resulted in our selection for this award. We are excited to begin working with our new prime contractor partner on this program and to helping this important government customer meet their mission requirements," said Dan Hodges, Chairman and CEO of COMSovereign Holding Corp. "Our Sky Sovereign business unit enters 2022 with significant growing interest in its tethered aerial platforms for both government and commercial end-users. Although we have seen several contract awards delayed through the course of 2021, this award gives us reason to be optimistic that those delays will ease during 2022 and we are looking forward to achieving several new milestones in the coming months."
The WASP is a highly tactical and mobile aerostat system which can be operated by a crew of two and can provide day/night video, secure multi-frequency and multi-wave form wireless communication range extension capability from an unimproved site or while being towed.
U.S. Army soldier-operated and DHS agent-operated WASP systems have accumulated thousands of flight hours across the U.S., Middle East and Africa. Operating at altitudes of up to 1,500 feet AGL, the WASP system can significantly extend Intelligence, Surveillance and Reconnaissance (ISR) capabilities and secure communications in remote and austere locations. The systems can be rapidly configured to support a variety of mission requirements for days, weeks or months with customized payloads.