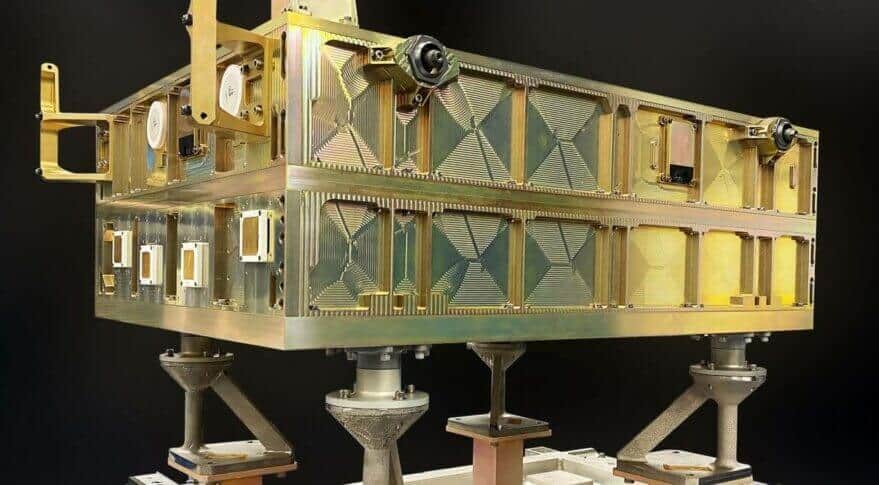 Terran Orbital has completed delivery of 10 satellite buses to Lockheed Martin for the Space Development Agency (SDA)'s mesh network in low Earth orbit, with the first satellite bus delivered in May 2022.
In August 2020 Lockheed Martin was awarded a $187.5 million contract from the SDA to produce 10 communications satellites for the Transport Layer Tranche 0, projected to launch in June 2023. The Tranche 0 constellation aims to provide secure high-bandwidth, low-latency data links for military users.
Lockheed Martin made a $100 million investment in Terran Orbital, based in Boca Raton, Florida, that will be used to expand the company's satellite manufacturing facilities in Irvine, California.
Terran Orbital is also supplying satellite buses for the Transport Layer Tranche 1, a much larger constellation of satellites made by Lockheed Martin, Northrop Grumman and York Space.
The expansion of manufacturing capacity in Irvine is intended to help meet a 2024 deadline to deliver 42 buses for SDA's Tranche 1 under a $700 million contract.
Terran Orbital CEO Marc Bell said the delivery of Tranche 0 satellites coincides with the company's "shift from lower quantity, mission-unique satellites to robust production."
In fall 2022, Terran Orbital announced it would abandon plans to build a constellation of 96 synthetic aperture radar satellites, called PredaSAR, in order to focus on the production of satellites for US defense and national security customers. The company also formed a new business unit that will produce electro-optical imaging satellites.