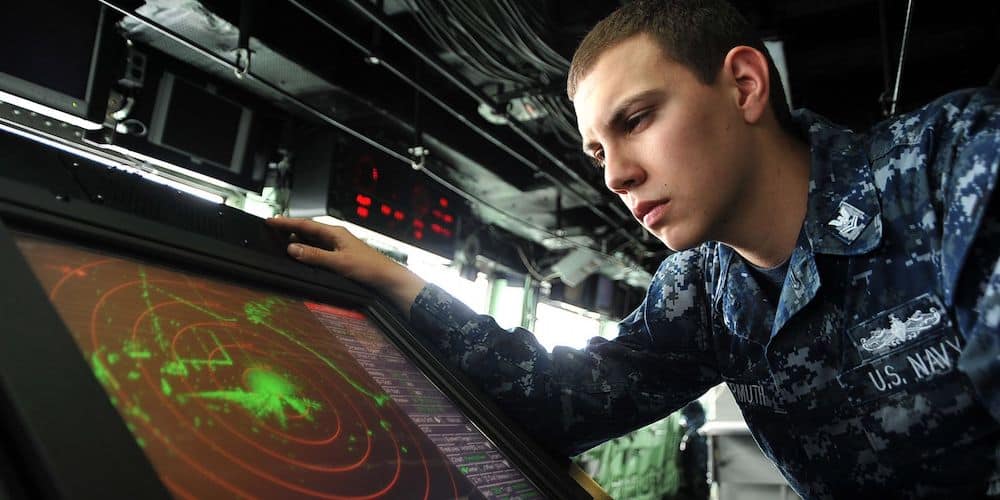 Kongsberg Geospatial's TerraLens Geospatial Software Development Kit (SDK) has been selected by Ultra Naval Systems and Sensors to provide the geospatial display and rendering engine for the next generation of U.S. Navy Surface Search Radars (NGSSRs).
Ultra Naval Systems and Sensors was awarded a $42 million contract in July 2020 to develop and manufacture a new surface fleet radar system to replace legacy navigation radars and deliver next generation technologies. The NGSSR is a multi-mission radar focused on safe navigation, surface search and periscope detection.
Navigation and situational awareness are core functions for all surface warships, but these routine tasks are becoming more difficult as the ocean becomes increasingly complex with the proliferation of inexpensive solid-state radar, which contribute to ship and radio traffic. Debris like floating transport containers, air traffic and land-based radar also contribute to crowding and confusing the radio spectrum.
The NGSSR incorporates the latest digital technology and a software-based technology designed to extend, enhance and optimize radar system performance.
"Ultra is proud to provide the multi-mission, interoperable NGSSR to the United States Navy," said Martin Lewis, President of Ultra Naval Systems & Sensors. "The Kongsberg TerraLens SDK enables us to deliver high-performance geospatial rendering we expect across the range of NGSSR capabilities."
Kongsberg's TerraLens SDK provides a highly performant next-gen geospatial and 3D display capability for the NGSSR operator consoles.
"We're very proud of the capabilities of our TerraLens SDK", said Ranald McGillis, president of Kongsberg Geospatial. "TerraLens powers the displays for a wide range of mission-critical applications supporting various other US Navy programs besides NGSSR."
The new NGSSR radar is expected to ultimately replace all variants of the Navy's current AN/SPS-67, and AN/SPS-73 radar systems.