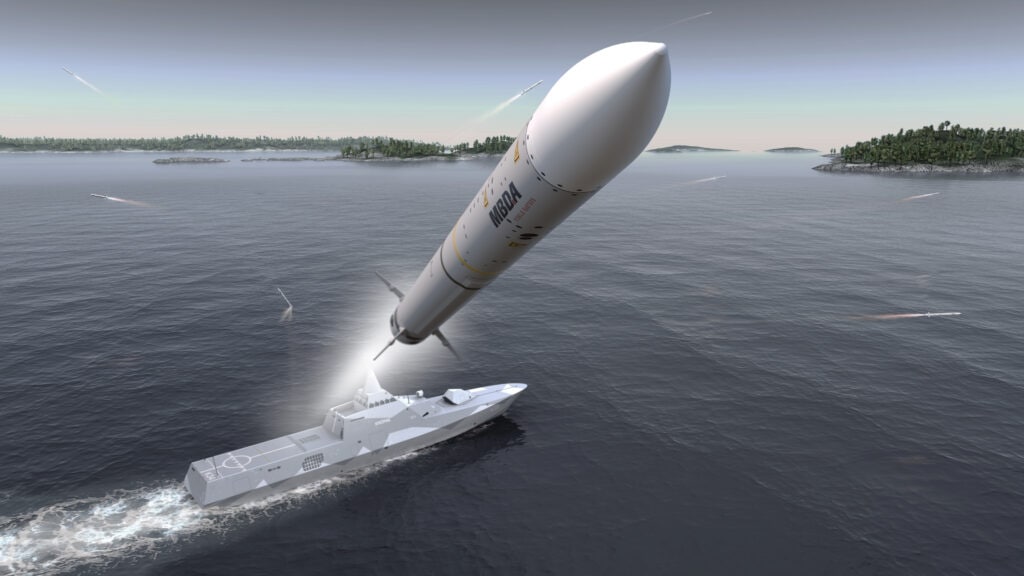 MBDA is to deliver Common Anti-air Modular Missiles (CAMMs) for the Swedish Armed Forces.
A contract signed between MBDA and the Swedish Defence Materiel Administration FMV (Swedish: Försvarets materielverk) will see MBDA supply CAMM for the Royal Swedish Navy's five Visby Class Corvettes, which will deploy them from MBDA's Sea Ceptor naval air defense system.
Sea Ceptor is a latest generation naval air defense system, providing robust self, and local area, air defense against simultaneous attacks, including saturation attacks, across the full 360° threat axis. With a wide target set from supersonic anti-ship missiles to attack helicopters and uncrewed air vehicles, the system has been designed to counter advanced threats.
Eric Beranger, CEO of MBDA, said; "CAMM will provide Sweden and the Royal Swedish Navy with a formidable air defense capability that gives the country a strong new contribution to NATO together with other allied Sea Ceptor users like the Royal Navy from the United Kingdom. We're also proud to be continuing our long history of partnership with Sweden and Swedish industry, including Saab."
Sweden joins a growing list of militaries worldwide that have chosen the CAMM family for latest generation naval and ground based air defense, including major recent orders from Poland, as well as the UK, Italy, Canada, Brazil, and more.