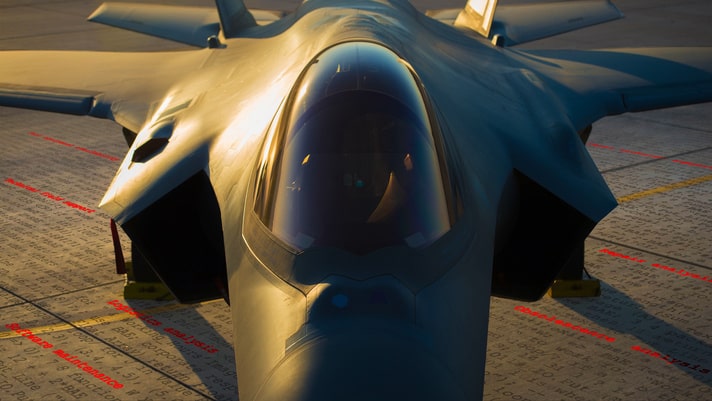 BAE Systems has received a Undefinitized Contract Action from Lockheed Martin to provide critical sustainment support for the AN/ASQ-239 electronic warfare countermeasure system to ensure the mission readiness of the growing global fleet of F-35 aircraft.
Under the $93 million five-year contract, BAE will provide software maintenance, depot test equipment support, logistics analysis, obsolescence monitoring, technical field support, and reachback support for the F-35 U.S. Reprogramming Laboratory.
The AN/ASQ-239 electronic warfare suite provides real-time situational awareness and superior electronic warfare attack and countermeasure capabilities. The system enables the U.S. and its allies to maintain electromagnetic spectrum superiority.
"We have a strong track record of sustaining electronic warfare systems to support our customers' mission readiness," said Rob Dykema, F-35 Sustainment program director at BAE Systems. "This contract lays critical sustainment groundwork, establishing and optimizing the infrastructure to support the aircraft."
The contract complements the BAE F-35 performance-based logistics program, through which BAE ensures the availability of electronic warfare material.
Under the program, BAE has demonstrated a 60% improvement in supply support, delivering better than 85% electronic warfare material availability to the F-35 enterprise with reduced cost per flight hour using a cost-effective solution.