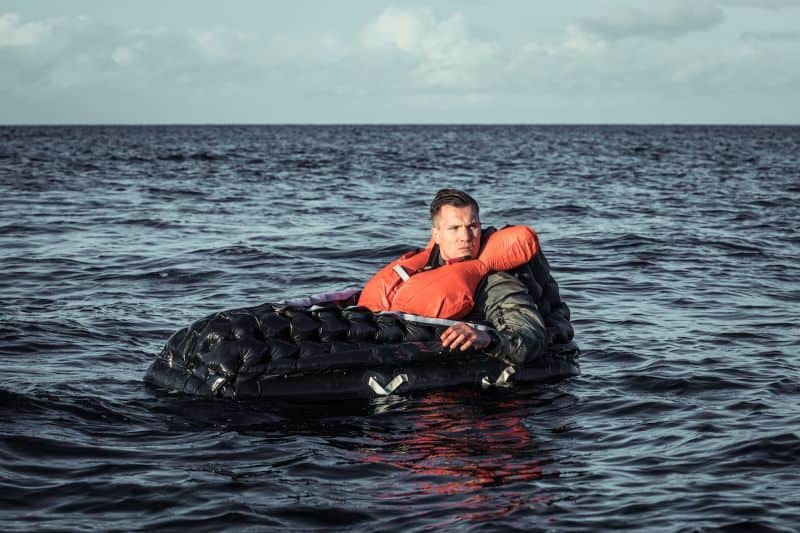 Aerolite One, the advanced Single Seat Life Raft (SSLR) from global survival technology solutions provider Survitec, has received official US Navy designation LRU-38/P for use on F/A-18 Super Hornet and T-45 Goshawk aircraft.
Specifically developed to meet the evolving needs of fast jet pilots, Aerolite One's compact and lightweight design creates additional space for critical mission-specific survival aids in the pilot's Personal Survival Pack (PSP).
Completion of the demanding test program demonstrated the SSLR's performance, validating the design of Aerolite One for use in extreme conditions ensuring the user is provided with emergency floatation and protection from cold water.
For over 30 years, Survitec has provided more than 20,000 single seat life rafts to the global aerospace and defense sectors. According to the company, this experience and a focus on customers' requirements have been the driving force behind the five-year design and development journey of Aerolite One. 
The product utilizes advanced materials and manufacturing techniques to create a single seat life raft that exceeds in-water, seakeeping and thermal protection performance requirements while minimizing pack volume and weight. According to Survitec, its solution is 20% lighter than existing products and up to 56% less packed volume, achieved through the application of high-performance, lightweight materials and advanced manufacturing technologies.
During a comprehensive testing program, physical and laboratory trials verified Aerolite One's resistance to thermal shock, explosive decompression, acceleration, vibration, high and low pressures and temperatures, saltwater corrosion, accelerated ageing and performance in heavy seas.
"The US Navy's stringent tests are devised to ensure the LRU-38/P design delivers exceptional protection in the most challenging conditions and provides significantly increased space for critical survival aids to be carried in the PSP. Pilots in over 50 countries fly safe in Survitec on one of 41 platforms in addition to F/A-18," said Nicholas Mulhall, Survitec's Business Development Director – Aerospace and Defense. "This official designation from the US Navy is a critical milestone towards our most advanced single seat life raft entering service. Once US Navy product validation testing is complete, Aerolite One LRU-38/P will enter the market as an upgrade for legacy SSLR designs such as LRU-16/P, LRU-23/P, MK15, MK17, Type 18 and 19."
David Stelling, Category Manager – Aerospace and Defense at Survitec, added, "We expect this development to lead to a wider take up of Aerolite One as a significantly improved replacement for existing single seat life rafts in fast jets, rotary wing aircraft and many other applications."