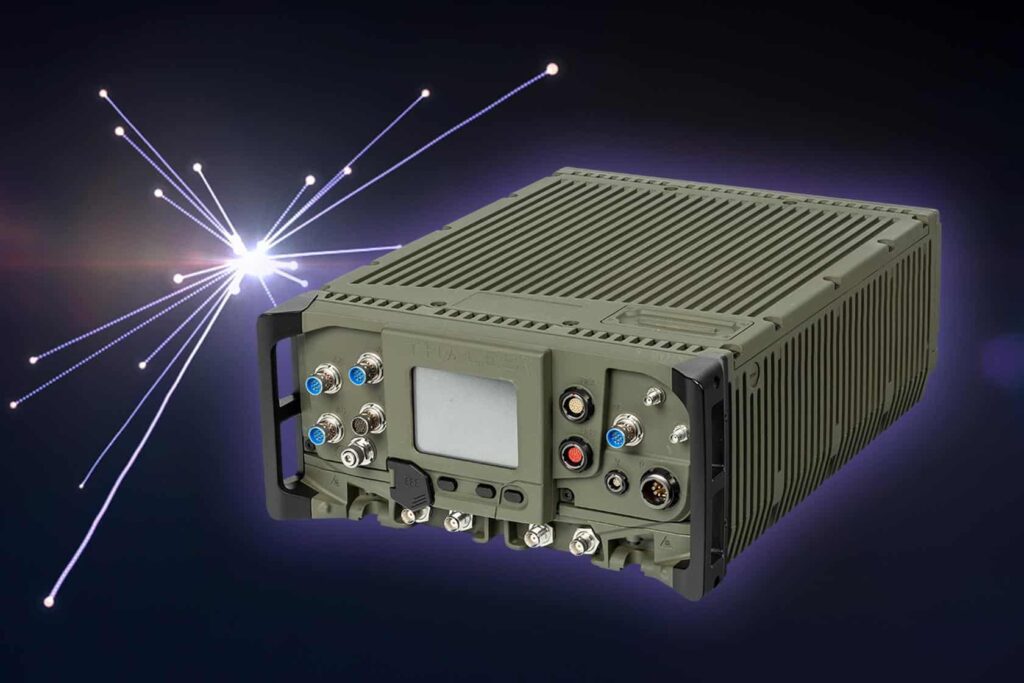 Thales has successfully conducted trials which demonstrate the capability of its radio communication solutions to integrate with the Spanish Army's command and control systems.
The trials of the SYNAPS software-defined radios (SDR) and Line-of-Sight solutions showed full compatibility and new capabilities brought to the command and control and communications systems deployed and in use, such as BMS (Battlefield Management System) and PR4G radios.
These trials took place as part of the Spanish Army's Force 2035 Experimentation Plan, giving simultaneous support to multimedia services in video, voice and other data. They were conducted under the leadership, coordination and supervision of the Spanish Army's Information and Telecommunications Systems Technical Assistance (JCISAT), and with the attendance as observers of personnel from the Army's Academy of Engineers (ACING), the National Cryptologic Centre (CCN) and the Directorate-General for Weaponry and Material (DGAM).
Thales' Spanish teams used various communications solutions and systems to meet the present and future needs of command capability. The technology presented during the experimentation encompassed different military radio communications solutions: SDR (Software Defined Radio) SYNAPS dual-channel/dual-band radio (VHF/UHF) and the TN4110 unit, offering Line-of-sight capability and demonstrating the capability to operate in wide bandwidth on the move.
The trials demonstrated the capabilities of SYNAPS radios with the current VHF GEOMUX waveform deployed on the PR4G, as well as with the ESSOR European-Secured SOftware Radio HDR WF (High Data Rate Waveform), a UHF waveform brought by the ESSOR Programme to which Spain participates, now funded by 6 European countries. The trials confirmed the high data capacity of ESSOR HDR WF and its full adaptability to Spanish operational requirements, while bringing the full interoperability with the 6 European countries that have developed it. The ESSOR waveform will be soon further financed by the ESSOR Countries and European Defense Funds for the upcoming phase of the Programme, with new capacities at reach.
Interoperability with PR4G radios deployed in the army has also been demonstrated, as the new voice group capabilities that produce significant savings in both numbers of radios in vehicles and in frequencies. The SYNAPS radios offer a far more efficient management of the electromagnetic spectrum, allowing high densification of the networks, and optimal capacity/attainment ratio with very robust ECCM (Electronic counter-countermeasures) measures.