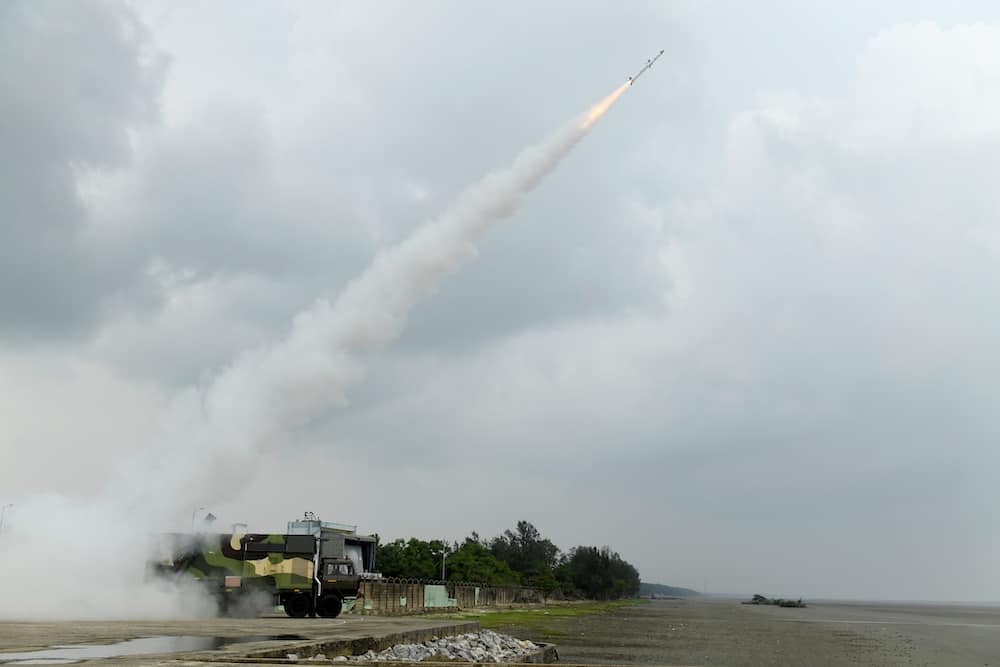 Defense Research & Development Organisation (DRDO) conducted a successful flight-test of the New Generation Akash (Akash-NG), a surface-to-air missile from Integrated Test Range (ITR) Chandipur off the coast of Odisha, India.
The test was carried out against a high-speed unmanned aerial target which was successfully intercepted by the missile.
The flight test was conducted from a land-based platform with all weapon system elements such as Multi-Function Radar, Command, Control & Communication System and launcher participating in deployment configuration.
The missile system has been developed by Defense Research & Development Laboratory (DRDL), Hyderabad in collaboration with other DRDO laboratories. The system performance was validated through the data captured by a number of Radar, Telemetry and Electro Optical Tracking systems deployed by ITR, Chandipur. A team of Indian Air Force Officers witnessed the test.
DRDO scientists have said that the missile system has a range of close to 60 km and can travel at 2.5 times the speed of sound. Once deployed, the Akash-NG weapon system will prove to be a force multiplier for the air defense capability of the Indian Air Force.