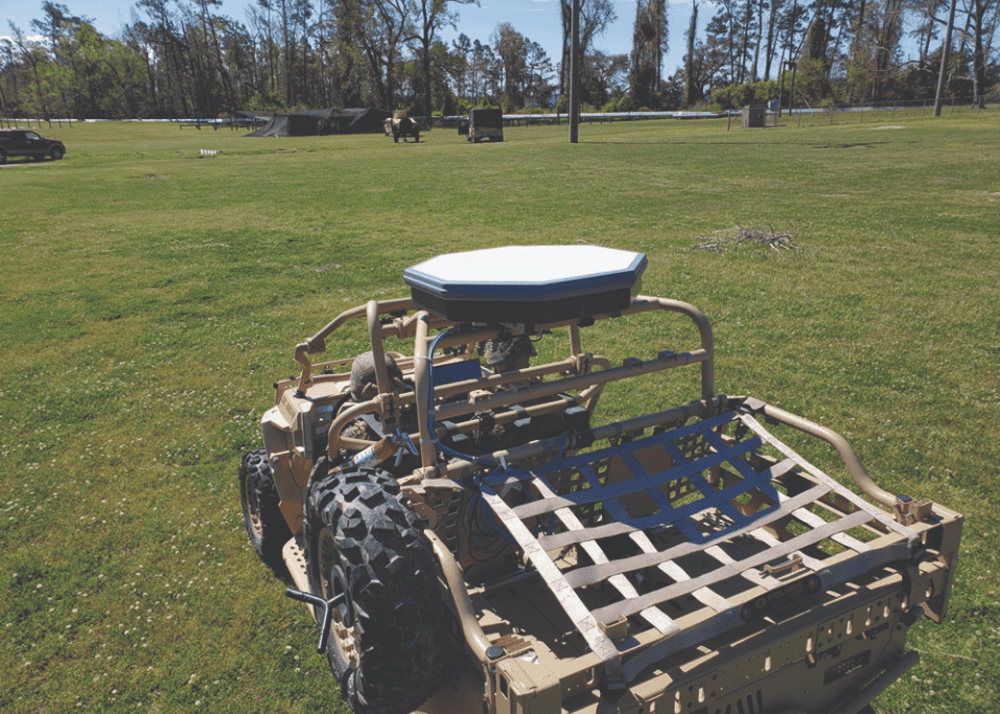 CopaSAT's Satellite Communications (SATCOM)-On-The-Move STORM satellite terminal has become the Communications-On-The-Move (COTM) terminal of choice for Special Operations Forces (SOF) users.
Developed with CopaSAT's unconventional warfare customers in mind, the terminal is capable of being utilized as both a SATCOM-On-The-Move (SOTM) and a Communications-On-The-Pause (COTP) terminal. It is the first terminal of its kind to be MIL-STD-810H tested and certified, meaning the equipment has gone through tests, including shock and vibration tests, resulting in a field-ready and combat-ready solution.
The terminal features an Electronically Steered Antenna (ESA), iDirect 950 modem, and Mission Microwave's 25-Watt Block Up Converter (BUC) for ultimate high-performance SOTM or on-the-pause. This fully integrated terminal provides a mobile hotspot utilizing SD-WAN to select between cellular, Wi-Fi or satellite networks for optimization, failover, or balancing. The terminal has been tested and operated on SOF maritime platforms.
The terminal is IntelsatOne Flex-qualified and authorized to operate on Intelsat's GEO satellite fleet, including its HTS network.
"It is exciting to offer the first-ever MIL-STD-810H tested SOTM/COTP terminal using ESA technology," said Obie Johnson, CEO, CopaSAT. "This communications capability will be a force multiplier and is an affordable and high-throughput solution for multiple military applications. We have been in full rate production for more than 2 years and have over 100 terminals fielded."
The terminal also accepts external GPS sources such as Defense Advanced GPS Receiver (DAGR) for selective availability and anti-spoofing. An optional bracket for an external MANET handheld radio is available with power and Ethernet at the bracket. It offers many additional options for maximum flexibility and usability.