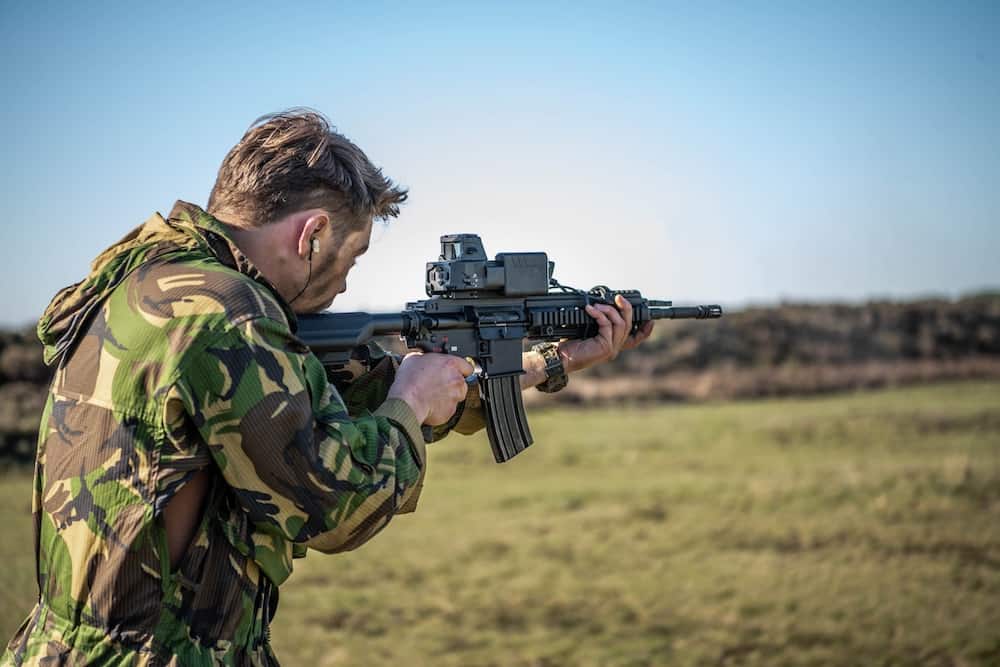 SMART SHOOTER has released the SMASH 2000 Plus Fire Control System and SMASH Hopper Light Remote-Controlled Weapon Station (LRCWS) designed to give soldiers and Law Enforcement Professionals a decisive tactical edge.
Suitable for defense and armed forces, HLS, border security, strategic facilities protection, police, paramilitary uses, and counter-Unmanned Aerial Systems (UAS), SMASH technology enhances mission effectiveness through its ability to accurately engage and eliminate ground, aerial, static or moving targets during both day and night operations, at land and sea.
The solution is cost-effective and can be integrated onto any type of assault rifle to increase force lethality while keeping friendly forces safe with reduced collateral damage.
SMASH 2000 Plus includes the SMASH fire control solution's full feature set, with an additional advanced Counter-UAS mode that provides accurate Hard Kill capability against drones or any static or moving ground targets.
SMASH Hopper is a modular and rapidly deployable Light Remote-Controlled Weapon Station (LRCWS) that provides 'One Shot – One Hit' capability while controlled by an operator from a safe distance.
Weighing approximately 15 kg, SMASH Hopper is designed for deployment on various lightweight manned and unmanned vehicles and platforms, with a wide range of applications.
Offering day and night capability with automatic scanning and target detection, SMASH Hopper is intended for multiple mission scenarios including force protection, border security, anti-drone, remote ambush, and other low-profile operations in complex urban environments.
"Bringing precision-missile targeting algorithms and advanced electro-optical processing capabilities into standard infantry, Smart Shooter's SMASH technology is a cost-effective solution for defense, border control, strategic infrastructure protection and counter-UAS uses at land and sea," said Michal Mor, SMART SHOOTER CEO.
"The SMASH solutions are fielded and in operational use by friendly forces around the world, including the IDF and the US Special Forces, and more than 10 other countries are currently in different stages of evaluating the technology."
SMASH 2000 Plus is being presented at the DEFEA Defence exhibition in Athens, Greece, in July 2021.