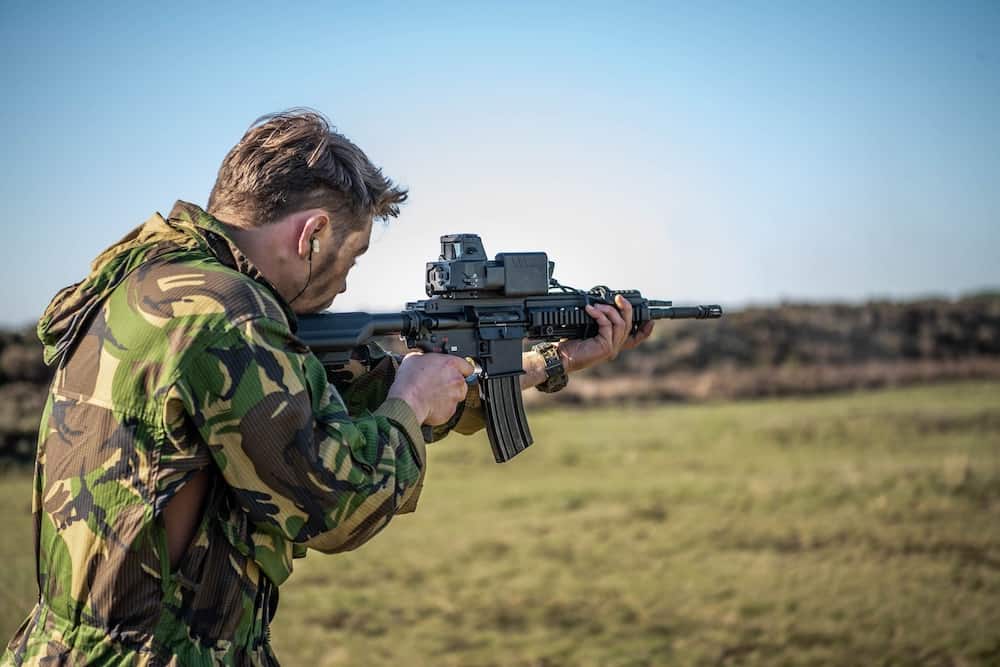 Both the US Marine Corps Warfighting Laboratory Rapid Capabilities Office and the Fixed Site Ground Based Air Defense have selected SMART SHOOTER's SMASH 2000 Fire Control System for dismounted counter-Unmanned Aerial Systems (UAS) purposes. SMASH 2000 can adapt to any rifle and be adjusted to accommodate a standard back-up iron sight if desired or needed by the end-user. 
Deployed and combat-proven by different ground forces worldwide, SMASH is a Fire Control System (FCS) for small firearms equipped with an onboard computer to perform complex targeting solutions. Once the user identifies the target (independently or using the detection system guidance) and locks on it, SMASH tracks its movements and synchronizes the shot release to assure a fast and precise hit on the target.
SMASH can be operated as a stand-alone solution as well as combined with other systems to provide an effective multi-layer defense solution.
Smart Shooter will present its SMASH family of fire control systems at the Modern-Day Marine (MDM) Exhibition in Washington, DC, booth 1368, including handheld operated, robotic mounted, and drone-mounted platforms.
"We are honored to be chosen by the US Marine Corps as a counter-UAS solution and see this as a sign of proof for the SMASH technology and the added value it provides," said Scott Thompson, SMART SHOOTER Inc. GM. "Handheld operated, remotely controlled or robotic mounted, the SMASH technology allows tactical forces to be smart, precise and connected."