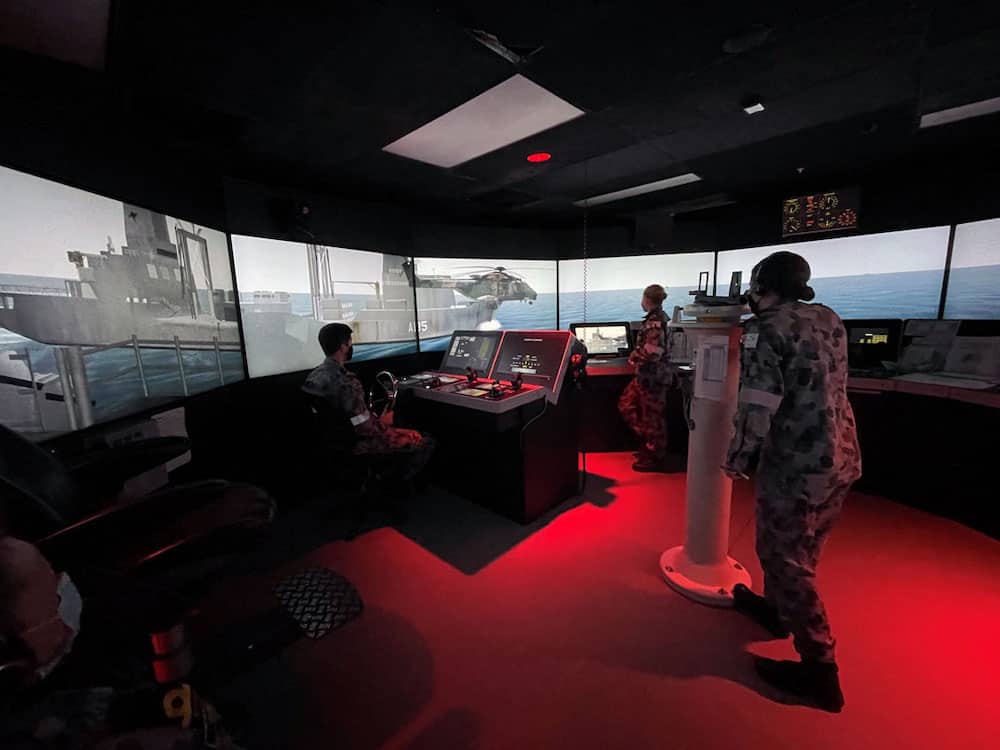 Serco has been awarded a three-year contract extension to continue providing high-quality simulator-based maritime warfare training and training support services at HMAS Watson, Sydney, Australia.
This extension, awarded to Serco after a successful rebid in 2020 and 10 years of operation and maintenance of the Royal Australian Navy's Bridge Simulators at HMAS Watson, will take the contract through until 30 June 2026.
"I am incredibly proud of our dedicated team at HMAS Watson and look forward to continuing to build the skills of the Australian Defence Force by providing high-quality and specialist training on behalf of Navy," Serco Defence Managing Director Clint Thomas AM, CSC, said. "Serco delivered significant innovation to the contract during this time, providing adaptable and enhanced training to prepare students for the demanding scenarios they will face in their careers."
Serco has been training young Maritime Warfare Officers in ship operations, bridge operations and navigation in a simulated war fighting environment since 2012. The company has also been providing maintenance and engineering design services to the Training Authority Maritime Warfare at HMAS Watson since 2003.
"Over the past decade we have taken great pride in the training capability we provide at HMAS Watson to ensure Maritime Warfare Officers graduate with the mission critical skills required for a successful career at sea," Thomas said. "We know that our Australian Defense Force must have the best training support available, now and into the future, and Serco has certainly shown that we can deliver – even amidst a global pandemic and environments that are constantly changing."
Serco Defence training team members are all former service men and women who have served with the Royal Australian Navy, the Royal New Zealand Navy or the Royal Navy. Their collective experience and enthusiasm for delivering premier training, mentoring and support to Maritime Warfare Officer Course (MWOC) students, and forward-leaning innovation ensures Maritime Warfare Officers graduate with the mission critical skills needed to fight and win at sea.