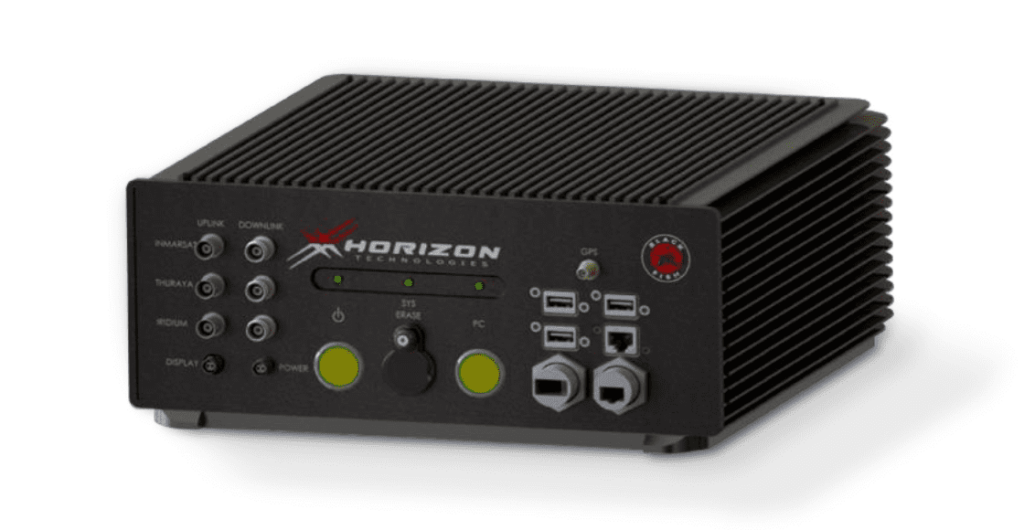 Horizon Aerospace Technologies has released a new airborne Satellite Phone (Sat Phone) Signals Intelligence (SIGINT) system that provides simultaneous monitoring of the Iridium, Thuraya, and Inmarsat (IsatPhone Pro) Sat Phone networks.
Due to its small size and weight (8kg), the BlackFish system is ideal for fixed and rotary wing manned and Unmanned Aerial Vehicles (UAVs).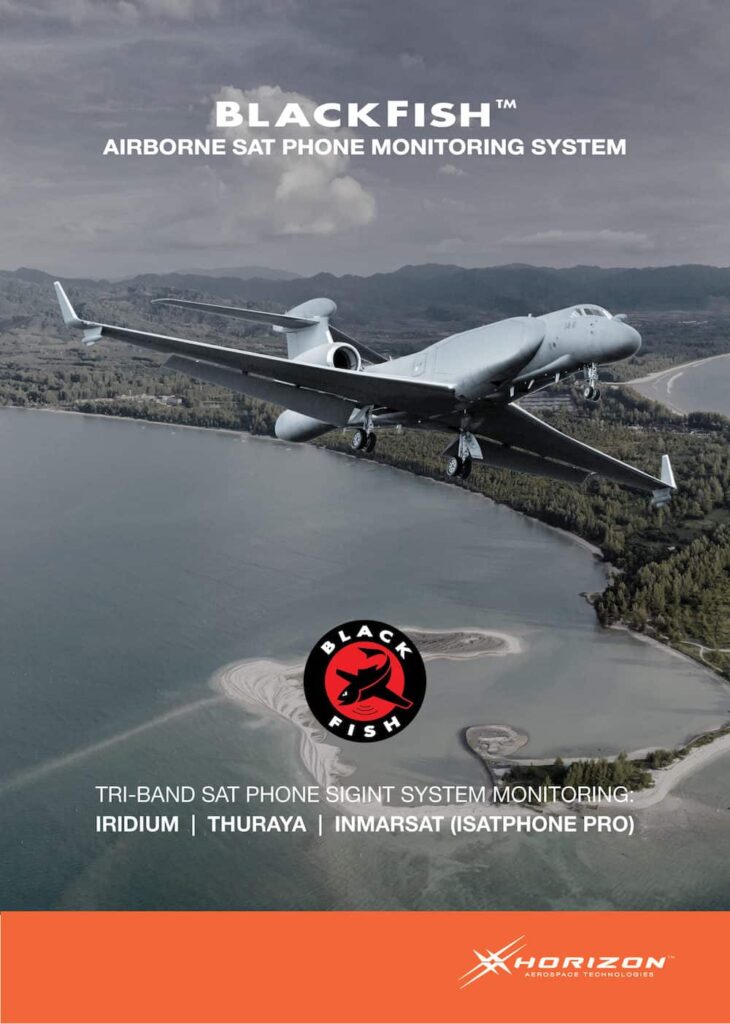 "Horizon Technologies has been listening to our customers who want smaller, lighter systems and the ability to simultaneously monitor multiple Sat Phone networks," said Horizon Technologies' CEO John Beckner.
"They also want a common SIGINT product across manned aircraft and UAVs. BlackFish is the answer to these requirements and like all our products is non-ITAR." 
BlackFish is based on a Software Defined Radio (SDR), equipped with powerful CPU and GPU processing capacity and a passively cooled system that ensures maximal reliability and performance. 
With no moving parts, the system ensures high reliability during operation in extreme conditions, and is fully qualified to DO-160.
BlackFish is a completely self-contained Sat Phone monitoring system that requires no external peripherals like external RF switching, complex cabling or multiple antennas which impacts the overall reliability of the system.
The highly sensitive L-band receiver front-end targets Sat Phone communications, and the system offers maximum out of band rejection of interference frequencies, with excellent dynamic range to handle near-far radio scenarios.
With Horizon's proprietary software, it can be easily integrated into aircraft tactical mission systems to look like one of many Intelligence, Surveillance and Reconnaissance (ISR) sensors.
"We will have an actual production version at our stand at DSEI 14-17 September 2021 (UK Pavilion: H2-958), and will be demonstrating the system's capabilities," Beckner added.
"While we are still supporting our legacy FlyingFish products, BlackFish is now our flagship product, and we are excited to be selling it to our worldwide government end users in support of their expanding ISR requirements."