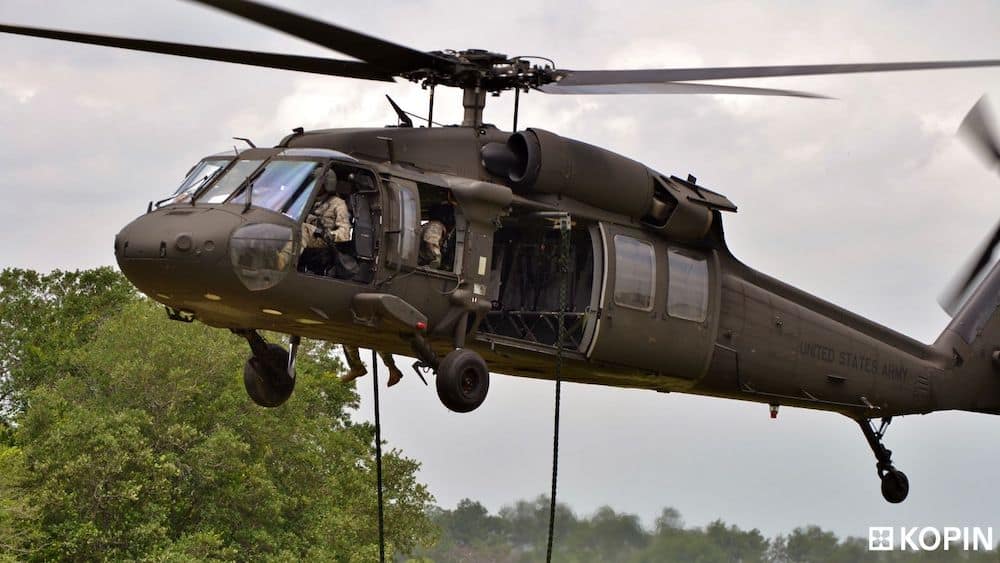 Kopin Corporation has started deliveries of its new superhigh-brightness, full-color Brillian Active Matrix Liquid Crystal Display (AMLCD) for the Common Helmet Mounted Display (CHMD) System for helicopter pilots of the U.S. Army.
Delivery is on-going on the initial order of $3.5 million and Kopin estimates the program's potential revenues are $30 million over several years.
The Brillian AMLCDs incorporate breakthrough advances in design and processing techniques to produce unsurpassed image performance in applications requiring extreme high brightness.
"Delivery of production displays for the CHMD program is the culmination of a multi-year development effort to advance the capabilities of our AMCLD technology to meet the challenging requirements," stated Bill Maffucci, the Company's Vice President of Government Programs.
"Full-color Brillian displays exhibit brightness levels greater than 34,000 nits (10,000 foot-lamberts) and typical contrast ratios above 500:1. While Kopin has a long history of providing high-performance monochrome displays for pilot helmets, these full-color displays provide pilots with enhanced visual recognition of critical information."
The full-color CHMD is part of the U.S. Army's Air Soldier System, used by helicopter pilots to provide both day and night enhanced situational awareness and survivability in all flight conditions. The CHMD is an advanced, see-through, high-definition, digital helmet mounted display that supports the U.S. Army's CH-47F Chinook and the UH-60L/M/V Black Hawk fleets.
"We continue to expand the boundaries of our display capabilities to provide our defense customers with the best possible equipment," said Dr. John C.C. Fan, CEO of Kopin Corporation.
"A few years ago, a global defense company approached us to develop a superhigh-brightness, high-contrast color display to convert monochrome pilot helmets to full color. To meet the requirements, we developed an innovative process. It is so rewarding to follow the journey from a concept to design-in and now to production of Brillian displays."