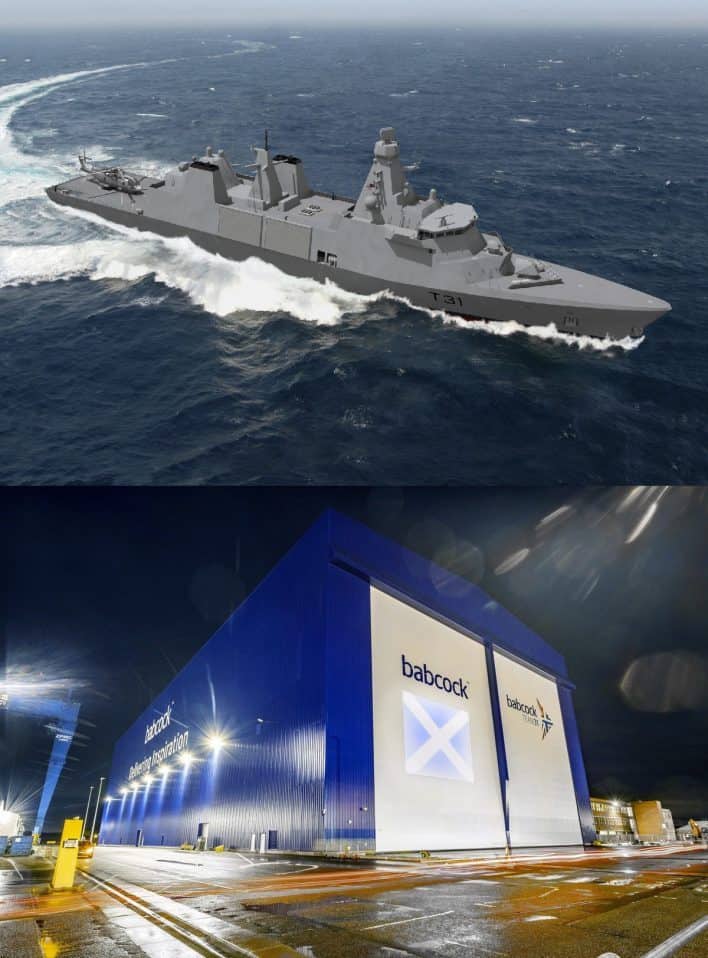 Shield Marine Services has been awarded a contract for supply and installation of the fire, thermal and acoustic insulation to the Type 31 General Purpose Frigates for the U.K. Royal Navy. Shield Marine Services, a division of Shield Services Group, will deliver the equipment from 2022 until the end of 2026.
The order from Babcock International Group is for supply to five Type 31 Frigates that Babcock will build at its Rosyth site in Scotland.
"This contract is a significant win for our Marine Division, which cements us as a key supplier to the maritime defense sector," said Derek Lewry, Managing Director of Shield's Marine Services division. "We have been building, as a part of Shield Services Group, for several years now and the opportunity to play our part in the construction of what will form a key part of the Royal Navy's fleet for the foreseeable future is deeply rewarding. We have great expertise within Shield Marine to be able to deliver to the highest level and look forward to the challenges ahead."
Each Type 31 Frigate will be 139 meters long. Babcock's Arrowhead 140 design is based on the Iver Huitfeldt class Frigate, currently in service with the Danish Navy. Babcock is working together with Odense Maritime Technology (OMT) in Denmark, marketing the design to offer a diverse range of export opportunities.
"To be acknowledged by one of the U.K.'s primary defense contractors as the preferred supplier in our field is just fantastic and a great reflection of the efforts of Derek and his team," said Luke House, Chairman of Shield Services Group. "We have always looked to support the U.K. Armed Forces, from recruiting personnel coming into the private sector, to signing the Armed Forces Covenant. This contract award brings us even closer, which is extremely exciting for me and all of the team at Shield Services Group."