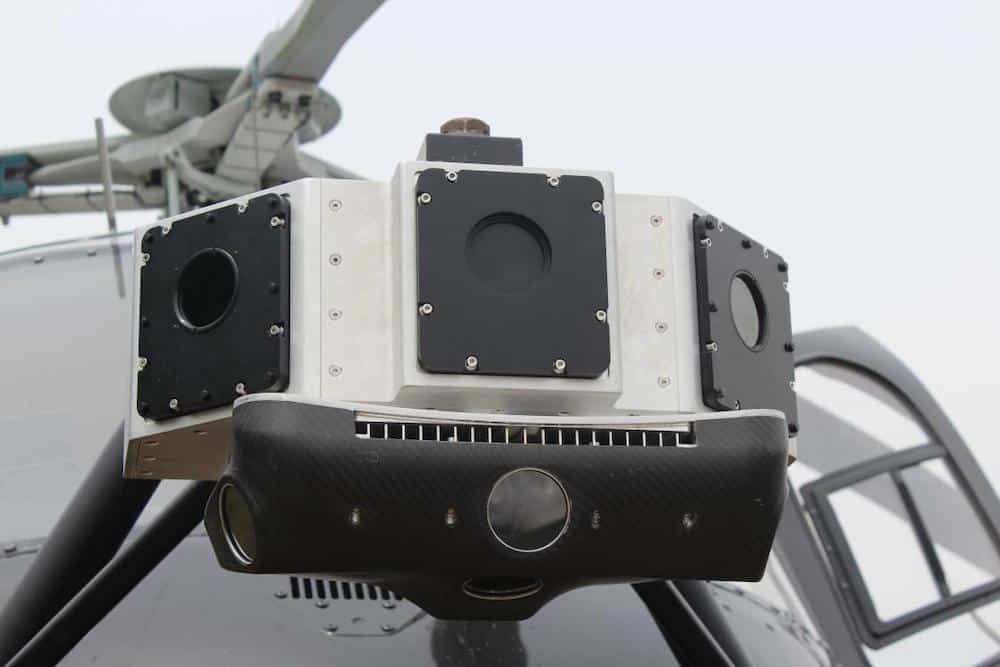 Leonardo's new Multi Aperture InfraRed (MAIR) threat warning system has gone into series production, with manufacturing underway on an initial batch of units for installation on helicopters including the Italian Army's Light Utility Helicopter (LUH), based on Leonardo's AW169M. 
A successful trials campaign proved the system's ability to quickly and accurately detect threats at long range and to continue tracking incoming missiles in-flight.
As a distributed aperture threat warning system, MAIR fuses data from between four and six infrared cameras to simultaneously detect and track incoming missiles and hostile gunfire threats using their heat signatures.
Customers can choose to include an image processor module that can deliver full day and night imaging to boost situational awareness and supporting navigation and landing. This additional module also provides a full mission data recording capability.
As an InfraRed-based system, MAIR offers significant advantages in terms of response time and tracking accuracy over the legacy UltraViolet (UV) systems currently installed on large numbers of platforms.
MAIR can be installed as a stand-alone threat warning system or can be integrated with countermeasures as part of a wider aircraft platform protection system on-board a helicopter, troop transport, VIP aircraft or unmanned air system. 
MAIR's low size, weight and power characteristics make it suitable for use on very small aircraft. Its design has also taken into account the form and fit of existing in-service systems, meaning that Leonardo can offer a substantial upgrade with minimal change to an aircraft's overall system.
Deliveries of MAIR for the Italian Army LUH programme are due to start in 2022. As well as equipping its own platforms, Leonardo is also marketing MAIR to other international aircraft manufacturers.