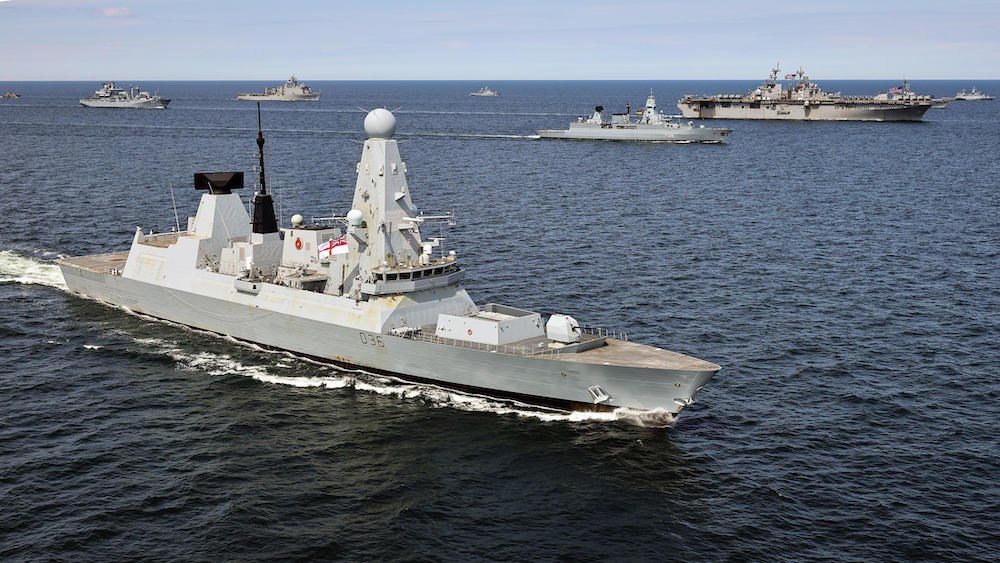 Sentient Vision Systems has selected EURONAVAL 2022 to announce its regional expansion from its new base in the Netherlands, headed by Maurice A. Raaijmakers, Sentient Vision Systems' newly appointed Regional Director of Business Development, Europe & Africa.
Sentient Vision Systems' strategy for further developing its position as a provider of Search and Rescue (SAR) and Intelligence, Surveillance and Reconnaissance (ISR) solutions to integrators and crewed and uncrewed aircraft OEMs, is central to its expansion across NATO and Europe, Middle East and Africa (EMEA), reporting more than 10 separate proof of performance program and evaluation initiatives currently in place with maritime defense organizations and agencies including European navies.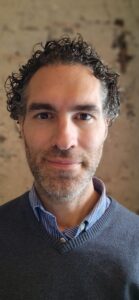 "EURONAVAL provides us with the ideal platform to promote the roll out of the ViDAR maritime portfolio for a range of applications from NATO navies to coast guard, border patrol and search and rescue agencies," explained Raaijmakers, a licensed commercial pilot, whose background includes senior roles in business development and sales for companies including CAE. "Lessons being learned in theater in Ukraine demonstrate the need for real-time intelligence – and that demands AI-enabled surveillance technologies including full motion video capture to identify threats. ViDAR Surface along with our maritime portfolio provide commanders with a competitive advantage, where split second decisions spell the difference between mission success or failure."
Developed by Sentient Vision Systems – headquartered in Melbourne, Australia – ViDAR has achieved an acknowledged global track record for its ability to detect small objects on the sea surface over a very wide area, in conditions up to Sea State 6.
The ViDAR portfolio provides airborne solutions for both maritime and land ISR and SAR with a mix of airborne pod and integrated platform solutions, that incorporate a combination of AI-powered processors and EO/IR sensors, for fixed wing aircraft, helicopters and UAS. ViDAR enables airborne operators to cover a search area up to 300 times greater than an aircraft using traditional search methods.
The latest product introduction includes Artificial Intelligence (AI) enabled ViDAR Surface – a next generation surface lookout providing a day and night autonomous ocean surface surveillance capability.
"We have engaged with a number of defence organisations to develop their capabilities to detect, track, classify, and filter hundreds of objects autonomously," said Raaijmakers.
ViDAR Surface is designed for real-time situational awareness and can detect ships, low profile boats, small boat swarms, persons in the water, and aircraft. It can be deployed with a range of shore-based and maritime surface platforms, either crewed or uncrewed, and is available in a range of single to multi-sensor self-contained pods.
"ViDAR is the maritime sensor of choice deployed by an increasing number of operators for their ISR and SAR operations. Our platform agnostic approach enables us to partner with integrators and OEMs world-wide to optimize to the user's platform, reinforcing our global leadership with every successful roll-out of the ViDAR capability," said Paul Harris, Global Director of Business Development, Sentient Vision Systems. "We are determined to remain the key driver of this technology and its various maritime and land applications. With new developments currently in trial ahead of customer deployment we will maintain our advantage in demanding blue water scenarios. As the creators of ViDAR, our own proprietary technology, and continuous 20+ year investment in R&D, we continue to lead this market dynamic segment."
Paul Harris concluded:"Over 20 years of continuous innovation in AI and associated technologies has kept Sentient Vision Systems at the forefront of passive sensor solutions. AI-enabled maritime ViDAR products are already recognized by integrators and maritime commanders as best in breed – this pedigree will be expanded to ViDAR Surface for maritime platforms and ViDAR Land for airborne systems conducting land ISR missions. As a scalable and flexible technology ViDAR is readily adaptable and platform agnostic. Importantly as a passive day/night system ViDAR will become increasingly desirable for ISR and SAR missions in the contested and lethal battlespace."