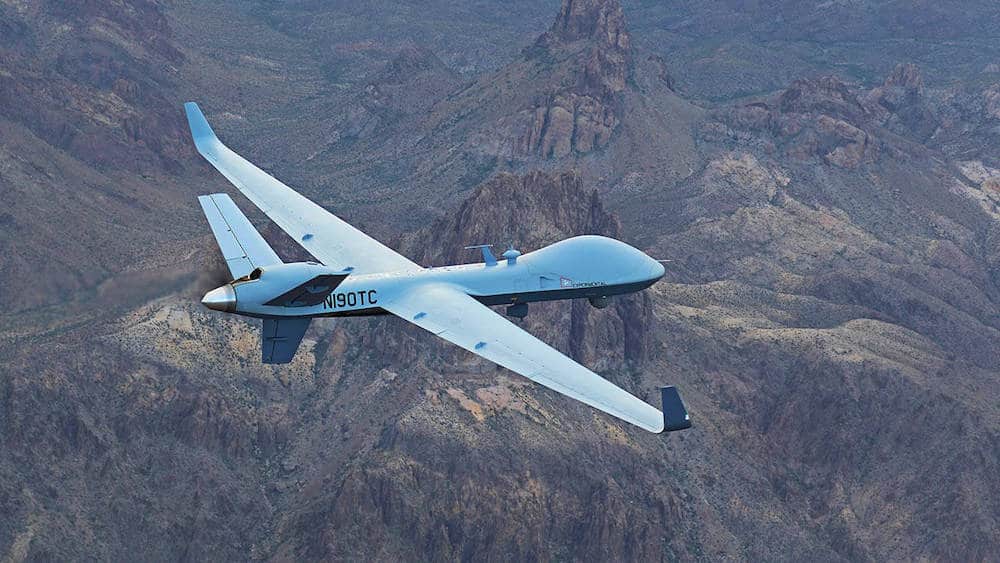 General Dynamics Mission Systems has completed qualification testing of the Ku-band variant of the SATCOM-on-the-Move (SOTM) Model 17-27A antenna as part of a contract awarded by General Atomics Aeronautical Systems, Inc. (GA-ASI). 
Under this agreement, General Dynamics Mission Systems is providing initial production antennas for use aboard GA-ASI's SkyGuardian and SeaGuardian Unmanned Aerial Vehicles (UAVs) with follow-on orders for up to 52 additional antennas anticipated before December.
The qualification testing and manufacturing of the antennas was performed at General Dynamics facilities in Scottsdale, Arizona and Taunton, Massachusetts.
The Federal Communications Commission-Earth Station in Motion compliant 17-27A SOTM Ku-band antenna will enable secure voice, video, and data Satellite Communications (SATCOM) between SkyGuardian and SeaGuardian UAVs and operators on the ground during missions.
The antenna's lightweight design, which incorporates a precision multi-axis gimbal developed by GA-ASI, is ideal for extended duration unmanned operation by supporting uninterrupted, high-bandwidth SATCOM capability.
"The 17-27A SATCOM-on-the-Move antenna is the latest in our line of secure and reliable, on-the-move communications for the most challenging operational environments where there is limited or no access to line-of-sight networks," said Ryan Orth, vice president of Radio Frequency (RF) Systems at General Dynamics Mission Systems.
"By utilizing widely available commercial Ku-band satellite networks, these terminals significantly increase UAV operational flexibility and range."
The 17-27A has an interchangeable RF payload design on a common gimbal. The antenna is modem-agnostic with open standard interfaces, permitting use on a wide variety of SATCOM networks.
General Dynamics SATCOM-on-the-Move products are available in a variety of sizes and configurations. They are specifically designed for rugged tactical environments and can be installed on fast-moving ground vehicles, maritime vessels, and aircraft.