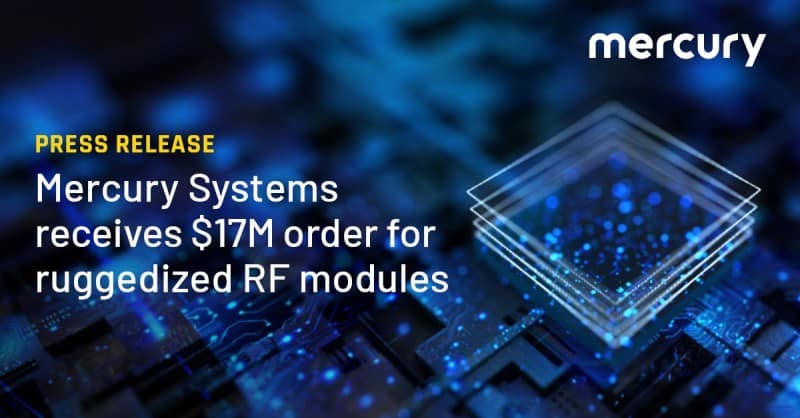 Mercury Systems, Inc. has been awarded a $17 million contract to provide crucial Radio Frequency (RF) microelectronics to support missile capabilities of the U.S. and its allies as they aim to maintain 21st-century air defense and dominance.
These multi-channel digital RF assemblies will help to provide real-time signals intelligence data, expediting the delivery of information to the warfighter.
"We have developed and continue to develop technology and products that are critical to our Nation's and that of our Allies' air defenses, and this award is the next step in our journey toward being the preferred partner in this important mission area," said Roger Wells, EVP and president, Mercury Microelectronics. "As one of only three domestic U.S. suppliers of key defense-grade microelectronics, our customers and the military depend on us to develop advanced high-performance RF and digital signal processing technologies critical to help them maintain electromagnetic spectrum dominance over our adversaries."
Mercury's custom, miniaturized RF modules are produced in AS9100 and IPC-1791-certified facilities using Defense Microelectronics Activity (DMEA)-accredited design and manufacturing capabilities to enable rapid, cost-effective deployment of innovative microelectronics and secure processing solutions.