Atrenne Computing Solutions supplies rugged electronic enclosures, VPX chassis and backplanes for military and defense applications.
We've just launched the company's Defense Advancement supplier profile, which has been written and built by our team in collaboration with Atrenne to showcase its rugged computing and electronics solutions.
In addition to COTS products, Atrenne specializes in bespoke military electronic enclosure design, with extensive experience with all military computing standards and specifications, and can create bespoke solutions that meet challenging requirements for Size, Weight and Power (SWaP), cooling, EMI/EMC, and more.
Find out about Atrenne's solutions for military and defense applications: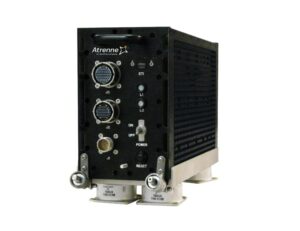 Atrenne's mil-spec Air Transport Rack (ATR) chassis are designed for military aircraft applications, including Intelligence, Surveillance and Reconnaissance (ISR), electronic warfare, signals intelligence, and radar.
They support architectures and form factors including SOSA VPX, OpenVPX, CompactPCI and VME. Cooling options include conduction and forced-air conduction, liquid, convection, and air-flow-through. Learn more>
The company's military rackmount chassis provide high availability and accessibility for development and testing as well as deployment applications. 
With a variety of height and form factor options, features include fan, power supply and system monitoring features, with supported architectures including VPX, OpenVPX, CompactPCI, VME, VME64 and VXS. Learn more>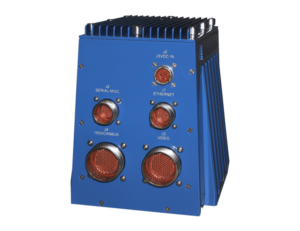 Atrenne's Small Form Factor (SFF) chassis are designed for SWaP-constricted military vehicles and platforms. The company's rugged, conduction-cooled enclosures are able to withstand harsh conditions, including dust, salt, fog, extremes of temperature, and high levels of shock and vibration.
Supported architectures include Open SOSA VPX, VPX-REDI, CompactPCI and COM Express architectures. Specialized enclosures are also available that enable the use of commercial Mini-ITX systems in harsh environments. Learn more>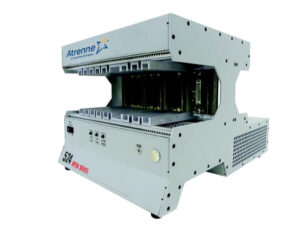 Atrenne also supplies a variety of chassis enclosures for laboratory, development and demonstration environments to support engineering developers at every stage of the development-to-deployment program lifecycle. 
According to the company, its versatile chassis can be easily reconfigured as projects move between phases, and are ideal for flight tests and field trials.
Open-frame, portable, desktop and rackmount systems are available, with options that support 3U and 6U module form factors, air and forced-air conduction cooling, and a  wide selection of backplane topologies. Learn more>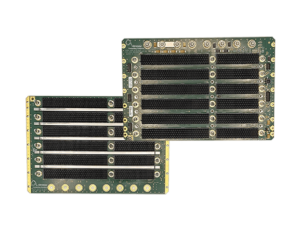 Atrenne's high-performance backplanes are designed to meet the requirements of mission-critical military and aerospace computing applications, supporting a wide variety of system architectures including SOSA VPX, OpenVPX, VME64x, VXS and CompactPCI.
The company's highest-performing backplanes, the Gen-4/5 OpenVPX Series, feature 100 Gb Ethernet compatibility and VITA 46/VITA 45 compliance. Learn more>
Find out more about Atrenne by visiting the company's profile page: https://www.defenseadvancement.com/company/atrenne-computing-solutions/