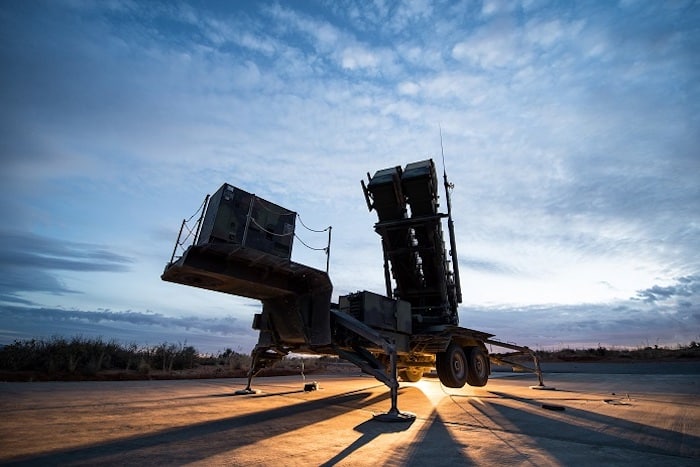 Raytheon Missiles & Defense is set to deliver the latest version of the Patriot air and missile defence system to Romania after receiving approval in early 2021 following a U.S. Army critical design review of the system's upgrades.
"The success of this review fast-tracks our ongoing work in providing the latest versions of our combat-proven fire units," said Patrick Griffin, senior program manager for the Romania Patriot program run by Raytheon Missiles & Defense.
The critical design review included a demonstration of enhancements to the radar, the engagement control station and other aspects of the command-and-control technology. Romania will be the first country to field these enhanced configurations.
"Essentially, what we showed in the critical design review was a soup to nuts survey of the readiness and maturity of the design to move forward," Griffin said.
He added that his colleagues also discussed how the latest version takes Romania's environmental and weather factors into account, tailoring the country's Patriot systems for conditions that vary from the Carpathian Mountains to the farmland plains to the Black Sea.
Virtual reality and computer simulations were used to model certain features instead of making physical prototypes in order to save time, effort and money, which ultimately benefits Romania.
In addition to receiving the latest system, Romania will also take advantage of the configuration's flexible architecture to upgrade its current unit in alignment with the new ones.
Raytheon Missiles & Defense is now advancing the unit's documentation to detail the assembly process and procure necessary materials from the supply chain. That chain includes two Romanian companies – Romaero and Aerostar – which are part of the Global Patriot supply base and are currently supporting the program's production and sustainment activities.
When the company's Patriot crew sets up the modernized fire units in Romania in 2022, it will do so alongside both the U.S. Army and the Romanian military. The collaboration includes new equipment training where the operators and maintainers will get hands-on instruction for the new and enhanced configuration.