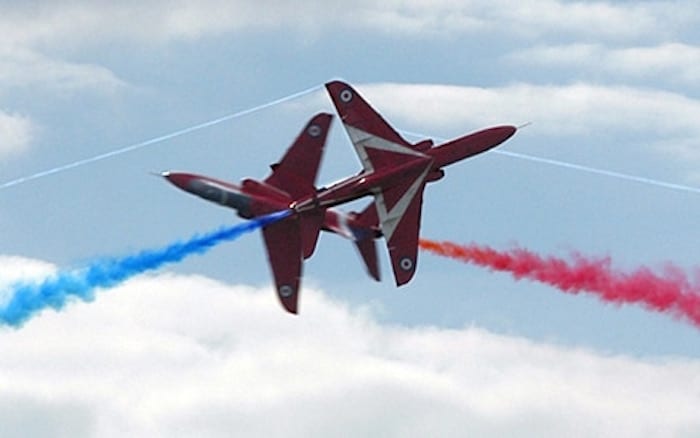 Rolls-Royce will provide support for the Adour engine which powers the U.K.'s Hawk jet trainer aircraft, including those flown by the Royal Air Force (RAF) Aerobatic Team – the Red Arrows.
The 11-year, £105 million contract with the U.K. Ministry of Defence will enable Rolls-Royce to provide the maintenance, repair and overhaul to the two variants of the Adour engine in service in the U.K., with the work carried out at Rolls-Royce's Defense Headquarters in Bristol, as well as representatives deployed at RAF Valley to provide on-site advice to operations.
"The agreement […] will allow us to maximize the availability and supportability of the Adour engine for our customer," said Alex Zino, EVP Business Development and Future Programs at Rolls-Royce Defence. "We have an established and valuable relationship with the U.K. Government and armed forces and we are proud to continue to support them into the next decade and beyond."
The Adour Mk951 engine powers the BAE Systems Hawk TMk2 Advanced Jet Trainer, the key platform in the Fast Jet Pilot stream within the U.K. Military Flying Training System (MFTS) and the Hawk TMk1 aircraft, operating in the Red Arrows which are powered by the Adour Mk151 variant.
Adour is a collaborative engine between Rolls-Royce and Safran. This engine is a twin spool, counter-rotating turbofan engine that delivers thrust in the range of 5,000 to 8,000 lb.