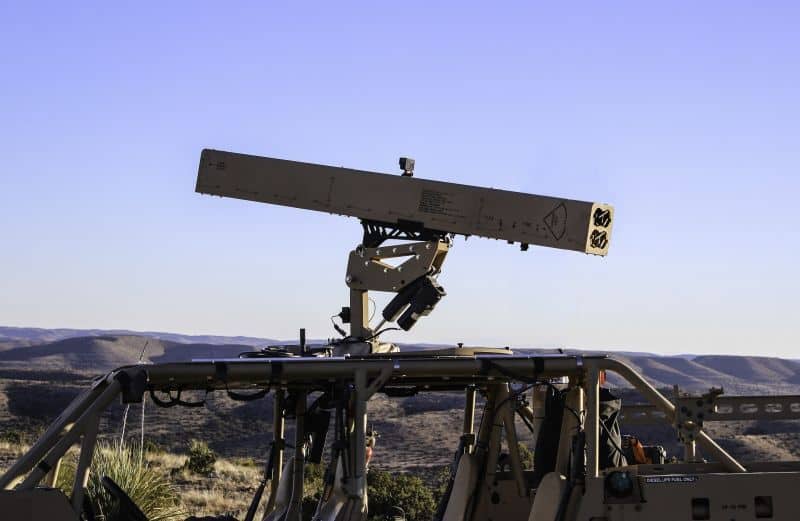 Arnold Defense has launched a capability development program for its FLETCHER Land Based, Laser Guided Rocket Launcher that aims to deliver a future, next-generation suite of systems. 
The FLETCHER precision guided 2.75-inch/70mm weapon system was first unveiled in 2017 at DSEI in London, and a number of major orders were announced in October 2020. This announcement coincided with DSEI 2021, where Arnold Defense displayed its FLETCHER launchers.
Following the receipt of some direct operational feedback from current users of the FLETCHER system, Arnold Defense is launching this capability development program to investigate the potential to take the next generation of FLETCHER systems in a number of key directions. Specifically, the program will include the development, integration and testing of optical pointing, for use when laser designation is not an option and digital fire control systems to increase the operability, functionality and operational capability.
The program also includes the development of a system to enable multiple clustered launcher configurations and notably, man-pack portable units for use by dismounted troops. This will allow FLETCHER to be used by small teams working on foot, giving the dismounted user the ability to accurately engage targets from the ground at a range of over 5km.
Running concurrently with this future development program, Arnold Defense are already working on some other revolutionary development projects for FLETCHER including a boat-mounted marine variant and further development of their 23-round MLHS ground-based system.
Arnold's innovative approach to FLETCHER using advanced rocket-guidance technology to utilize ground-based launch platforms, meets the demands of modern, vehicle-mounted and dismounted asymmetric warfare. FLETCHER's unique design allows for ease of operation, maintenance and sustainment. It employs an existing suite of guidance modules, rockets and warheads, already used in well-known programs and readily available to global forces. As a result, the FLETCHER system is 'rocket agnostic' allowing the user to fire their existing in-service 2.75-inch rockets of choice with rockets from both BAE and Thales having been tested and certified for use.
"We've listened very carefully to the feedback we've received from the operational use of the first generation FLETCHER system and we're now developing a suite of possible future solutions to improve the operational capability and flexibility. Arnold Defense is committed to protecting the warfighter," said Doug Wallace, President at Arnold Defense.
"FLETCHER has generated huge interest globally with its unique capability to deliver organic, long-range precision firepower to even the smallest unsupported tactical element. What we're now developing will add even more to the firepower toolset on offer to the users."