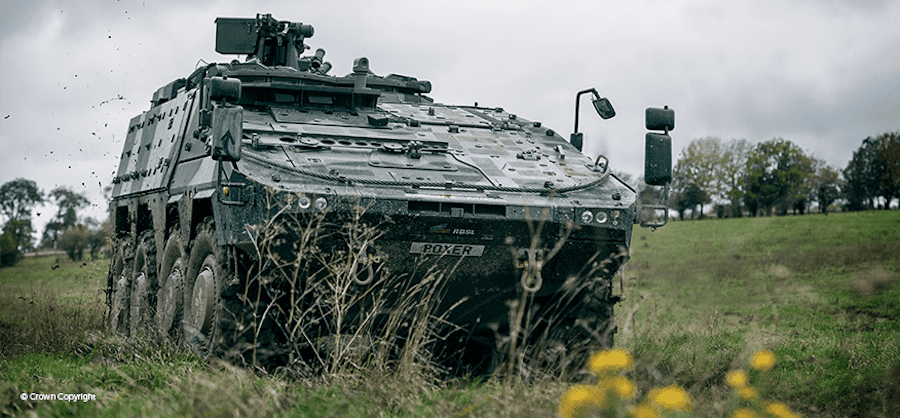 RFEL has signed a contract with Rheinmetall BAE Systems (RBSL) and Rheinmetall to supply its Driver Vision Local Situational Awareness Systems for the U.K. Ministry of Defense (MoD) Boxer Mechanised Infantry Vehicle (MIV) program.
The British Army will receive the latest generation of RFEL's TRAILBLAZER, a network of high-resolution cameras that give the vehicle crew a complete view of the battlefield.
The individual camera clusters are distributed around the vehicle and enable full 360° panoramic situational awareness in all weathers and light conditions, including hatches down driving.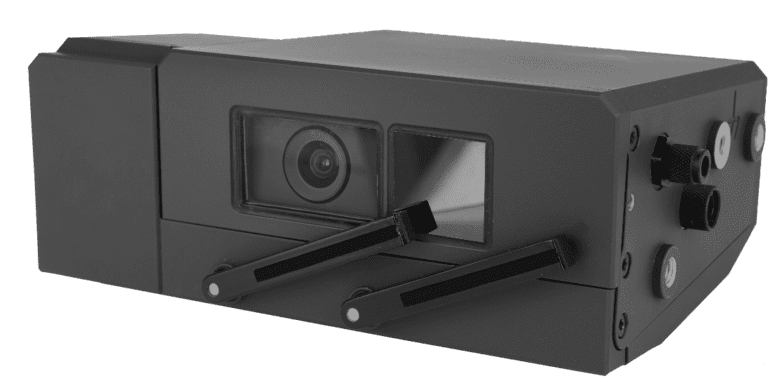 The cameras feature high performance electro-optics covering visible and thermal spectral ranges together with RFEL's Video Fusion technology.
The software defined capability of TRAILBLAZER ensures the camera modules can be continuously updated with product enhancements and new features developed during the operational life of the vehicle, extending longevity of service.
TRAILBLAZER is fully compliant to the UK Generic Vehicle Architecture (GVA) standards and delivers excellent coverage with ultra-wide fields of view giving unparalleled situational awareness, especially to the rear of the vehicle, where the PAX camera ensures the safety of the crew when the door is utilised.
The PAX camera gives coverage in all light conditions to ensure the safety of the crew entering or leaving the vehicle.
Richard Streeter, RFEL's Managing Director, said, "The Driver will benefit from dual-band daylight and IR camera modules, which when coupled with RFEL's Fusion algorithms will provide a continuously optimised view in all weathers and light conditions. The technique is fully automatic and needs no operator intervention. The point-to-point video distribution ensures real-time imagery is delivered to the Driver display with the lowest possible latency.
"RFEL's TRAILBLAZER will ensure the safety of the Boxer MIV crew and will support them delivering successful operational outcomes for decades to come."
The Boxer MIV program will deliver over a 10-year period with RFEL delivering 400 TRAILBLAZER units per year and in-service support spanning 30 years.
Assembly, calibration and testing is conducted at RFEL's headquarters on the Isle of Wight.