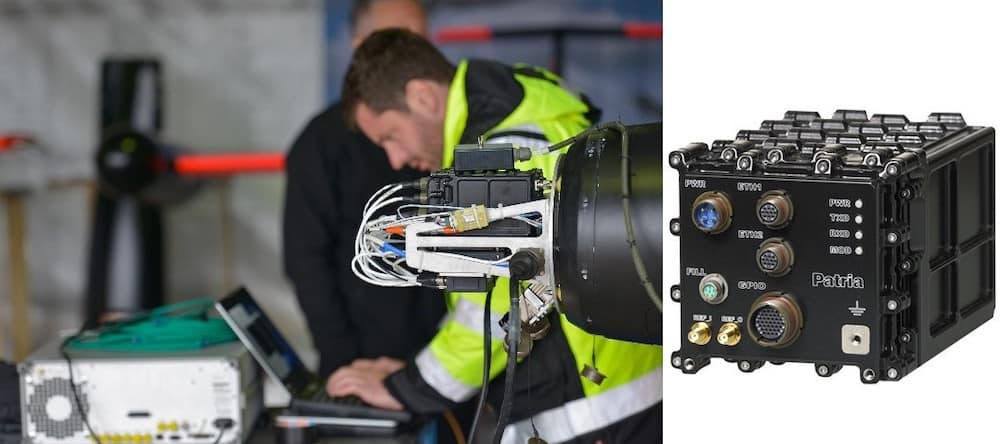 Patria is participating in a research project led by the Finnish and German Defense administrations to investigate the teaming of manned and unmanned systems in various situations. 
Finland's part of the research project does not include any specific platforms or systems, focusing solely on cooperation between manned and aerial vehicles and systems. Patria is cooperating with its partner Airbus Defense and Space (Germany) which leads the industry share of the research project as a prime.
Patria will provide wireless communication between manned and unmanned aerial platforms with its Compact Airborne Networking Data Link (CANDL) system, as well as ground systems in Manned-UnManned Teaming (MUM-T) scenarios. The test and demonstration flights related to MUM-T research were conducted in Rovajärvi and Kemijärvi, led by the Finnish Defense Forces and in cooperation with the German Ministry of Defense.
"Cooperation with Airbus and German Ministry of Defense in a research project is a natural continuation of more than 15 years of successful cooperation in the area of military aviation," said Jouni Wirtavuori, Director, International Sales, Patria's Systems Business Unit.
"First CANDL data link terminals and HPA amplifier units to increase the communication range were delivered to Airbus during 2017 for MUM-T related capabilities and scenarios to enable data transfer between manned and unmanned aerial platforms as well as related ground systems. CANDL's unique combination of reliable and networking communication enables Live Virtual Constructive (LVC)-based training for future training needs and requirements. In LVC-based training simulators and Computer-Generated Forces are seamlessly connected creating very realistic training environment."
Pasi Niinikoski, Chief Business Development Officer of Patria Group, added, "These kinds of cooperation projects are very important to industry. They open possibilities for networking with European industry as well as being part of multinational value chains."
Patria CANDL is designed for reliable and jamming resistant communication for applications requiring networking capabilities between multiple assets. CANDL provides 8 Mbit/s data rate, secure command and control channel as well as digital HD video and voice transfer. CANDL's Software Defined Radio (SDR)-based data link equipment is qualified for aerial platforms covering modern front-line fighters.