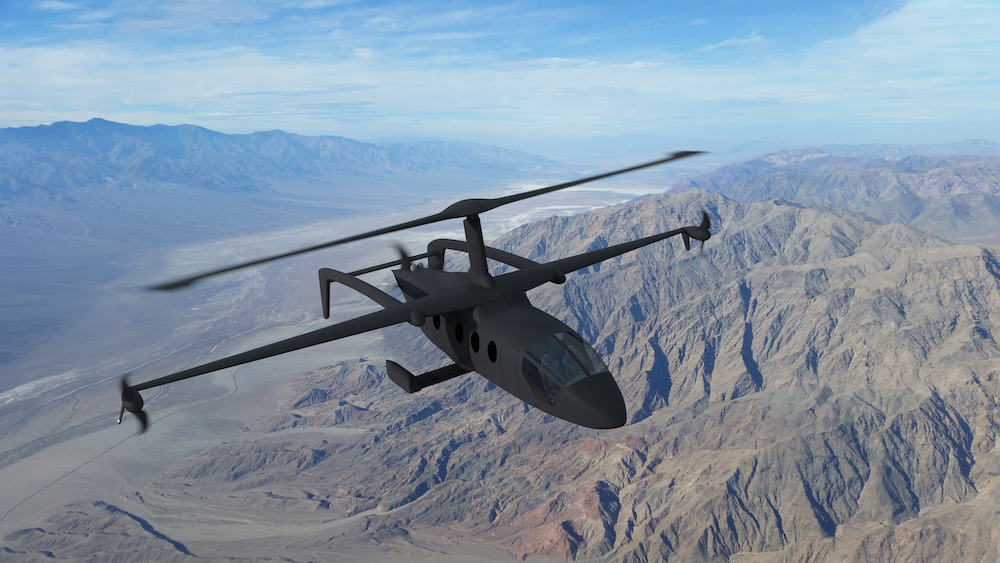 Jaunt Air Mobility will advance to the next phase of the AFWERX High-Speed Vertical Take-Off and Landing (HSVTOL) Concept Challenge, a crowdsourcing effort for the U.S. Air Force (USAF) and U.S. Special Operations Command (USSOCOM). 
The company is one of 11 companies from more than 200 challenge entrants selected to receive market research investments aimed at advancing solutions that enable optimal agility in austere environments.
The contract is to develop two conceptual designs with the initial aircraft proposal for the Multi-Mission Air Vehicle (MAV 55), which brings the speed and capabilities of a fixed-wing aircraft combined with VTOL through Jaunt's patented Slowed Rotor Compound (SRC) technologies. 
Benefits of these unique technologies also include minimal aircraft downwash for operations where actual aircraft landing is prohibitive and overall acoustic signature reductions.
Jaunt's solution meets the broader HSVTOL conceptual framework that increases the trade space of speed, range, survivability, payload, size, and flexibility to carry out USAF and USSOCOM missions across the full spectrum of conflict and political scenarios. It emerged as a top-tier entrant in the HSVTOL Concept Challenge by meeting or exceeding rigorous evaluation criteria focused on technical merit, reliability, scalability, and other factors.
"We are incredibly pleased to be working with the Air Force and USSOCOM," said Jesse Crispino, Chief Operations Officer for Jaunt. "We were confident in our team's knowledge of the mission requirements, having been personally involved in these types of operations, and our engineering capability to apply Jaunt's SRC technologies."
"The HSVTOL Concept Challenge has surfaced an impressive range and caliber of solutions to help us understand how to build a new class of air vehicles," said Dr. Reid Melville, Chief Innovation Officer, Air Force Research Laboratory (AFRL) Transformational Capabilities Office. "We believe the organizations selected to receive market research investments at this stage have the potential to deliver truly groundbreaking innovation."
Over the next six months, Jaunt will further develop its MAV 55 solution, working closely with the USAF, USSOCOM, and Collaboration.Ai, the prime contractor facilitating the HSVTOL Concept Challenge.