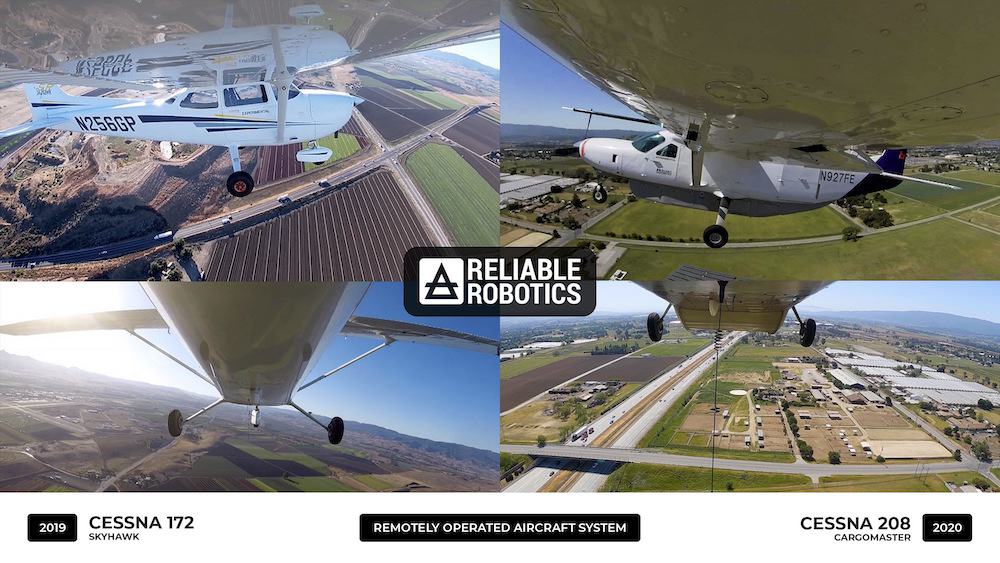 Reliable Robotics has been awarded a Small Business Innovation Research (SBIR) contract by the Air Force Research Laboratory (AFRL) to determine how the company's remotely operated aircraft system can support the U.S. Air Force (USAF).
The company was chosen to participate in the program based on the technical merit and innovation of their approach to autonomous flight.
Their automation technology is aircraft agnostic, allowing dual application on civil and USAF platforms, increasing mission readiness use and reducing potential loss of life in harsh environments.
During this Phase 1 contract, Reliable Robotics and the USAF will further examine key areas of impact and opportunity for its dual-use flight technology.
These will include logistics support for facilitating greater aircraft utilization, global reach and readiness with faster aircraft availability, increased mission frequency and efficiency in more operating environments with fewer crew, weather and maintenance limitations, and ISR functions.
The USAF can realize the benefits of this technology at reduced acquisition costs and commercially competitive operating costs due to the level of maturity and flexibility of the Reliable Robotics system.
"Our remotely operated aircraft system has application beyond civilian logistics; participating in the SBIR program validates the natural transition of our technology for defense applications," said Robert Rose, Co-Founder and CEO of Reliable Robotics. "We are looking forward to working with the Air Force and the rest of the Department of Defense."