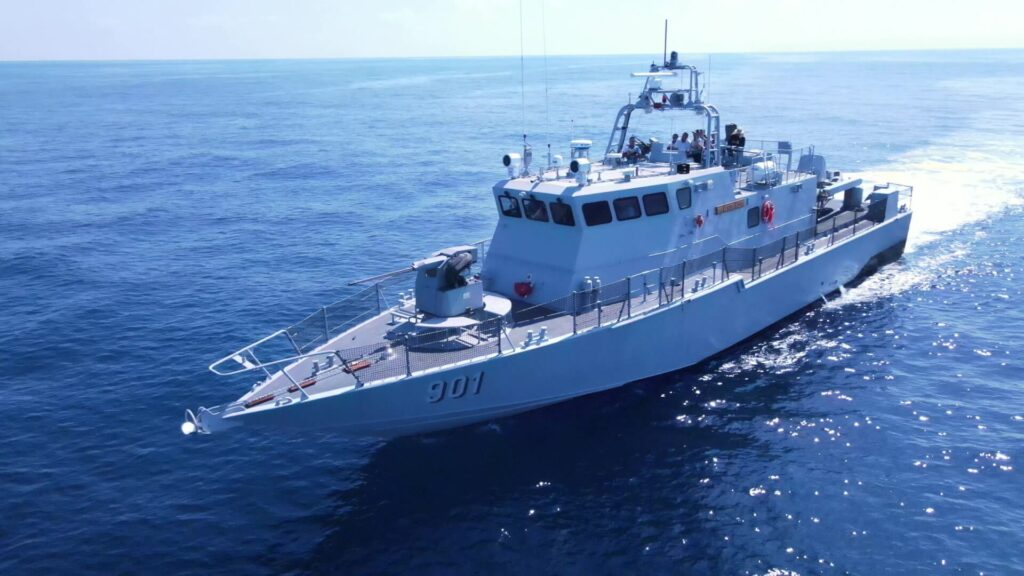 Rafael Advanced Defense Systems has received a new contract from an Asian nation to provide comprehensive maintenance support services for operational systems employed by its navy.
The multi-year agreement, estimated at $30 million, will include maintenance services for the navy's Typhoon and Mini-Typhoon remotely-controlled naval weapon stations, Naval Spike ER and NLOS missile systems, EO surveillance systems, as well as EW Integrated Decoy Systems (IDS).
The services will bolster the technological and operational cooperation between Rafael and the user and establish maintenance capabilities for additional systems.
Vice President and Head of Rafael's Naval Warfare Systems directorate, Ran Tavor, said: "We thank our customer for strengthening its cooperation with RAFAEL and for the confidence expressed in this ground-breaking move. RAFAEL, as a developer and manufacturer of combat-proven naval systems, has developed extensive knowhow and accumulated experience in executing major naval projects with clients in Israel and worldwide."
He added: "We will manage and conduct the maintenance services for the Navy in the most effective manner and in a way that will ensure the highest degree of operational capability. This agreement is part of RAFAEL's strategy to increase activity in the field of maintenance and customer support for its customers in Israel and globally. Through this latest project the knowhow shared between RAFAEL and its partners will continue to be enriched and will contribute to more optimized and greater capabilities down the road."
Rafael's Naval Combat Suite is based on combat-proven technology and systems, relying on years of experience and deep operational know-how in various naval arenas and scenarios, and integrating combat-proven technologies in all domains. According to Rafael, its off-the-shelf technologies and solutions provide naval forces defense superiority in littoral and blue water against all modern naval threats above and below the waves.
Rafael's Typhoon family is said to have set the standards for stabilized, remotely-controlled, small caliber, naval gun systems. Rafael recently won major contract with another leading Asian navy for Typhoon Mk30-c and mini-Typhoon RCWS, which were also recently commissioned onboard FAIC-M / Shaldag MK5 vessels in the Philippine Navy as part of a complete Rafael combat suite.
Spike ER and NLOS are electro-optically guided multipurpose missiles for ranges of up to 10 and 32 km at sea, respectively, with pinpoint accuracy and midcourse navigation. Recently unveiled, Rafael's 6th Generation Naval Spike NLOS missile delivers a number of groundbreaking capabilities, turning every OPV or patrol boat into a highly-effective combat vessel.
The IDS is an Integrated Decoy System that employs tactical confusion, distraction & seduction measures to create a complete defense suite that includes a controller, launchers and programmable decoys.