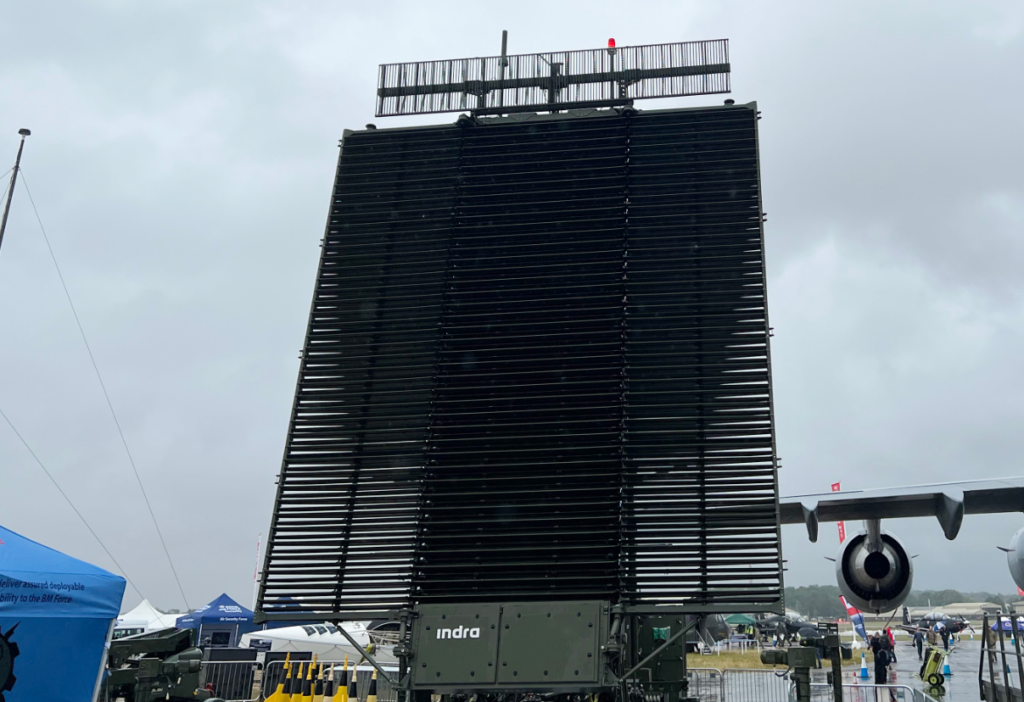 The Royal Air Force (RAF) is operating Indra's long-range transportable Lanza 3D radar (LTR-25) as an integral part of surveillance for the United Kingdom's airspace.
The RAF recently exhibited it's capabilities at the Royal International Air Tattoo (RIAT), one of the largest military aviation shows in the world.
"The deployments of this radar with the RAF, highlights Indra's ability to meet the needs of the most technically demanding clients and reinforces our position as one of the world's leading radar suppliers," said Domingo Castro, Indra's Integrated Systems and Space Director.
The Lanza is a family of state-of-the-art 3D radar systems, based on a fully modular and scalable architecture, both in hardware and software. The RAF's Lanza Radar has been designed as a tactical deployable radar, capable of being rapidly transported by air, sea, rail and road.
The system can detect and track tactical ballistic missiles, providing air surveillance command and control centers with the early warning information required to neutralize attacks. It delivers the trajectory parameters necessary to initiate offensive, defensive or intelligence measures, such as the estimated launch point, cue point, impact, interception.
In addition, the radar incorporates advanced techniques and algorithms, developed in-house by Indra, to mitigate the reflections and clutter caused by wind turbines and solar panels. This is an effective, validated, capability in these increasingly challenging, densely populated evironments.
Find manufacturers of Ground-Based Air Surveillance Radar for military and defense applications >>