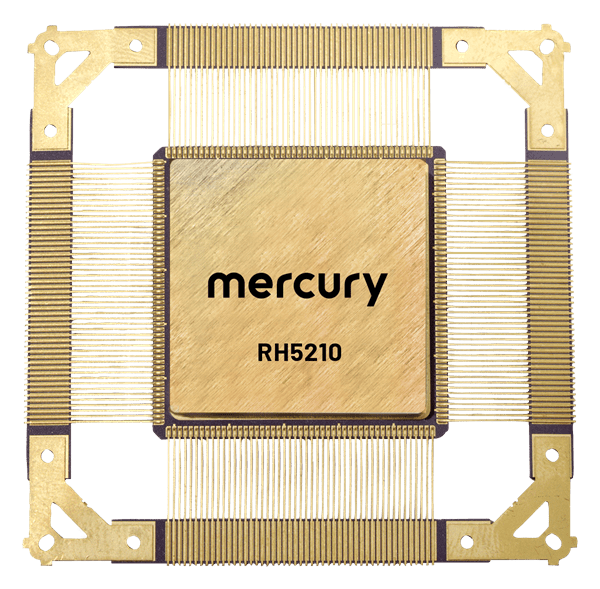 Mercury Systems has launched the RH5210 radiation-tolerant power module, the first in a series of ultra-compact radiation-hardened multi-output power supplies designed for space applications. 
Developed to support the Xilinx XQRKU060 Field-Programmable Gate Array (FPGA), the RH5210 provides a drop-in power solution for many radiation-sensitive low Size, Weight, and Power (SWaP) consumption applications like satellites, rockets, robotic devices, mission-critical computing systems, and any other electronic system with the potential for radiation exposure.
Mercury's off-the-shelf power supply enables advanced edge processing applications and Artificial Intelligence (AI) processing to orbit in support of Earth imaging, sensor fusion, and hypersonic missile threat mitigation.

"New satellites equipped with breakthrough digital payload electronics require high-density, clean power to support advanced FPGAs required for low-latency, on-orbit edge processing," said Tom Smelker, vice president and general manager, Mercury Microsystems. "Our new RHS5210 power module replaces several larger, standalone power supplies in typically half the space, freeing up valuable payload capacity for other critical electronics. It's another example of how we partner with our customers and semiconductor companies to deliver commercial technology to the aerospace and defense industry at the speed of innovation."

The RH5210 offers 11 integrated power supplies with inductors; simple, drop-in design for easy integration with Xilinx XQRKU060 FPGA; radiation-tolerant components; and onshore trusted manufacturing in a DMEA-accredited facility.