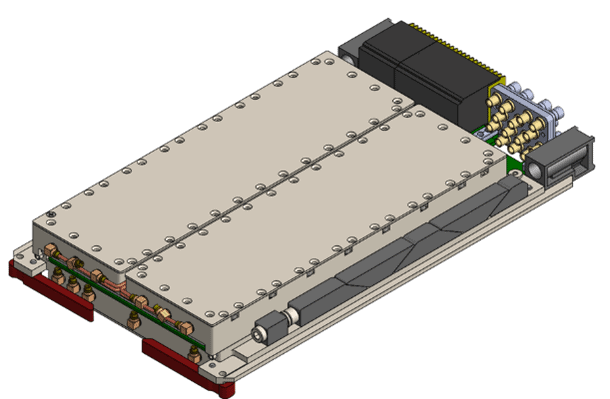 Quantic X-Microwave has been awarded a multi-million-dollar contract by a United States defense contractor for the delivery of 3U OpenVPX card assemblies to be used in a major airborne electronic warfare application.
Given the harsh and rugged environments that many electronic warfare applications must operate in, defense contractors are now said to be adopting the 3U OpenVPX platform as the primary format for housing critical circuits. Quantic X-Microwave has developed a 3U OpenVPX card assembly, capable of meeting customers' stringent requirements for these mission-critical applications while expediting time to market.
According to Quantic X-Microwave, its platform enables customers to lessen costs and reach production often in up to one-third of the schedule compared to more traditional approaches. The flexible design configurations of high-end custom IMAs, VPX card assemblies and rack mounted instruments allow for the entire process to be streamlined, from rapid evaluation and prototyping, to full, flight-qualified, high-volume production.
"This order solidifies our customers' confidence in Quantic X-Microwave to provide high performance up and down converter circuits in robust SOSA-aligned 3U OpenVPX card assemblies for the most critical applications," said John Richardson, General Manager, Quantic X-Microwave. "We are committed to providing unwavering support for the lifetime of this program and anticipate supporting large scale production as it continues to evolve."
Suppliers and manufacturers of rugged mil-spec embedded graphics cards for military and defense applications, XMC and VPX/OpenVPX GPU and GPGU embedded graphics cards >>