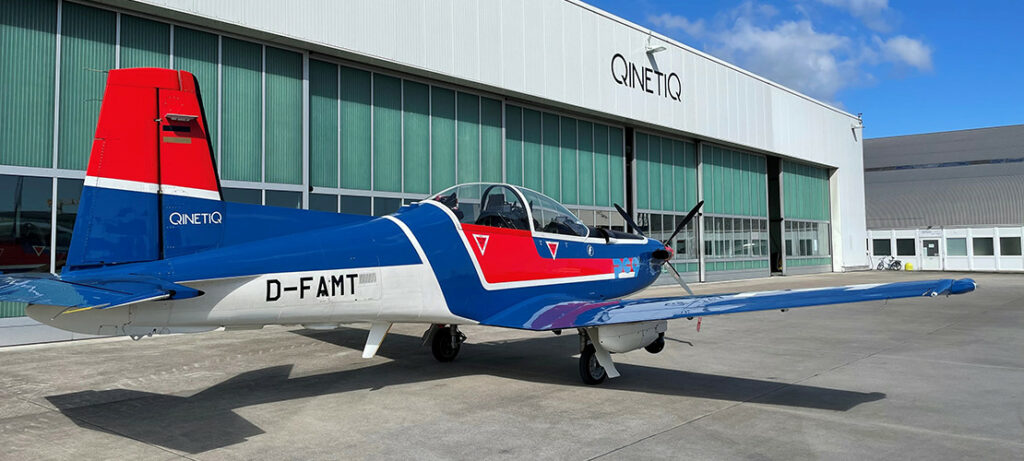 QinetiQ GmbH has announced a strategic investment by expanding its fleet with two new Diamond DA62 and nine PC-9 B aircraft.
According to QinetiQ, the two Diamond DA62 aircraft have been configured for Intelligence Surveillance Reconnaissance (ISR) missions. Built to specification to deliver critical customer capability, the DA62 ISR system, which provides airborne data acquisition on land and at sea, is said to have been integrated into the two DA62MPP by QinetiQ and Hensoldt for use as an ISR or training platform.
Graham Ollis, Managing Director at QinetiQ GmbH said: "Germany and NATO forces need to maximize their defense capability and be fully prepared for all potential military engagements that can occur around the globe. Thanks to the strategic acquisition of these new aircraft, QinetiQ is able to deliver even more value to its customers. Equipped with some of the most highly technical equipment, these new aircraft are ready for today's and tomorrow's challenges. This is an important step for us."
In addition to the two DA62 MPP, nine Pilatus PC-9 B join the existing fleet. This brings QinetiQ's fleet of owned Pilatus aircraft to a total of twelve PC-9 and two PC-12, further enhancing the provision of Aerial Training Services (ATS), specialized Joint Terminal Attack Controller (JTAC) and Close Air Support (CAS) training to the German Armed Forces and other international customers.
The fleet, flown by highly skilled, military-trained pilots, delivers a range of services including target towing, close-air support, maritime air operations, ground control intercept training and air traffic control training.
Find suppliers of ISR Training and Simulation Services, Equipment and Technology for military & defense >>