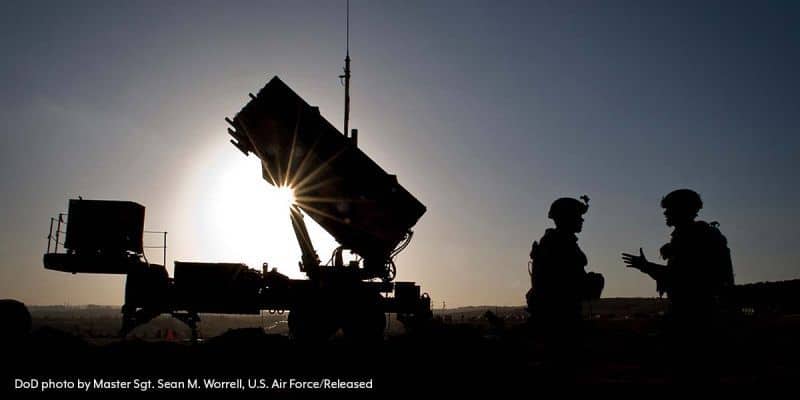 KBR has won a $207 million task order to conduct multi-disciplined analyses and develop recommendations to enhance the capabilities of the Phased Array Tracking Radar to Intercept on Target (PATRIOT) missile defense system. 
KBR was awarded this contract under the U.S. Department of Defense Information Analysis Center (DoD IAC)'s multiple-award contract vehicle designed to develop and create new knowledge for the DoD.
"KBR has provided uninterrupted systems engineering support to the PATRIOT missile system for decades," said Byron Bright, KBR Government Solutions President. "We're proud to continue that support and to further our shared goal of protecting U.S. forces and allies through enhancing the capabilities of the PATRIOT missile system."
PATRIOT protects ground forces and high-value assets by countering a variety of enemy short- and medium-range tactical ballistic missiles, cruise missiles and Unmanned Aerial Vehicles (UAV).
Under the scope of this task order, KBR will support modeling and simulation efforts for surveillance, guidance, fire control, engagement decision logic, interceptor flyout, seeker, and warhead performance to analyze overall system performance effectively and efficiently.
KBR will perform extensive and complex analyses; studies; performance runs; actual live fire, search, track, and flight test missions; hardware-in-the-loop testing; and development and test activities to validate and verify full ground and missile system performance.
Work on the five-year contract will be primarily performed at Redstone Arsenal Government facilities and KBR offices in Huntsville, Alabama.
KBR has continuously provided mission-critical technical and engineering services for the PATRIOT missile system for more than 40 years.