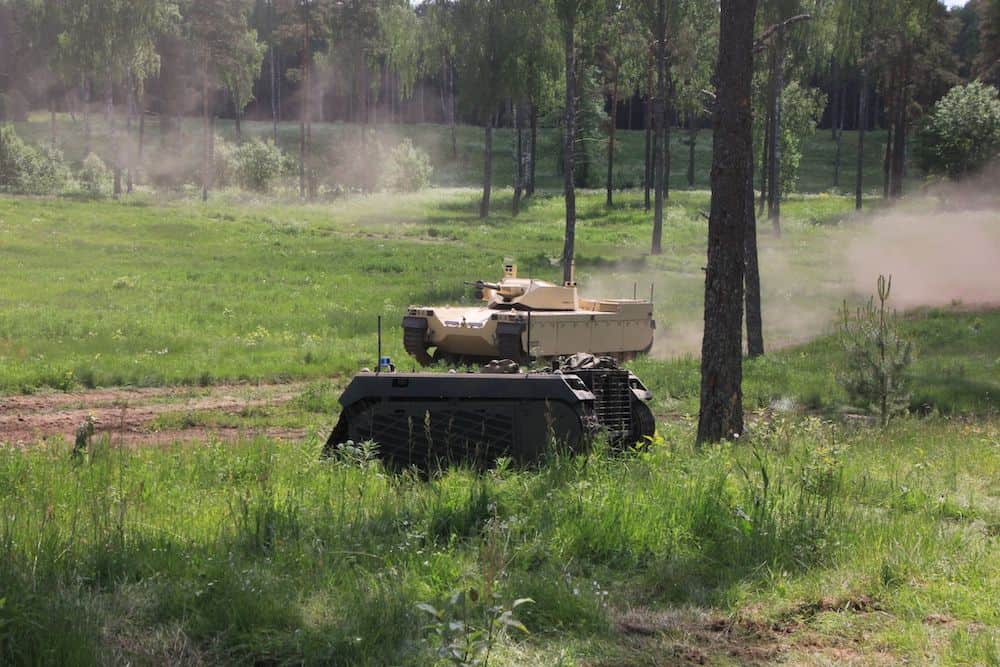 Otokar and Milrem Robotics signed a teaming agreement during DSEI 2021 to merge experience and resources for autonomy development and application for robotic operations of Unmanned Ground Vehicles (UGVs).
The partnership will entail working with the existing fleet of vehicles of both companies and introducing new systems by developing intelligent functions, encryption, and safety features as well as environmental awareness and hybridization.
"We anticipate that the future battlefield will consist of a mix of unmanned and manned assets which are seamlessly connected into a well-functioning integrated system," said Kuldar Väärsi, CEO of Milrem Robotics.
"Combining the know-how and expertise of Milrem Robotics, the leading technology provider and systems house for not only autonomous and robotic systems, but also for optionally manned ground systems and Otokar, a strong and innovative land systems provider, will allow us to deliver our customers new capabilities in the land systems segment."
Regarding the agreement Otokar General Manager Serdar Görgüç said, "As the pioneer land systems company of Turkey, Otokar continues to introduce innovative solutions in land systems by taking into account the current and future requirements of modern armies and security forces.
"We consider the different needs and expectations of our users and provide customer-oriented solutions. In this context we are delighted to announce our cooperation with Milrem Robotics. I'm confident the combination of Otokar's combat proven know-how and unique R&D, engineering and testing capabilities in armored vehicles and the Milrem Robotics' expertise and know-how in autonomy, artificial intelligence and remote control will lead to significant developments in unmanned and remote-controlled land systems.
"This collaboration will enable us to go one step further to generate Otokar's line of UGVs in addition to our existing product range."