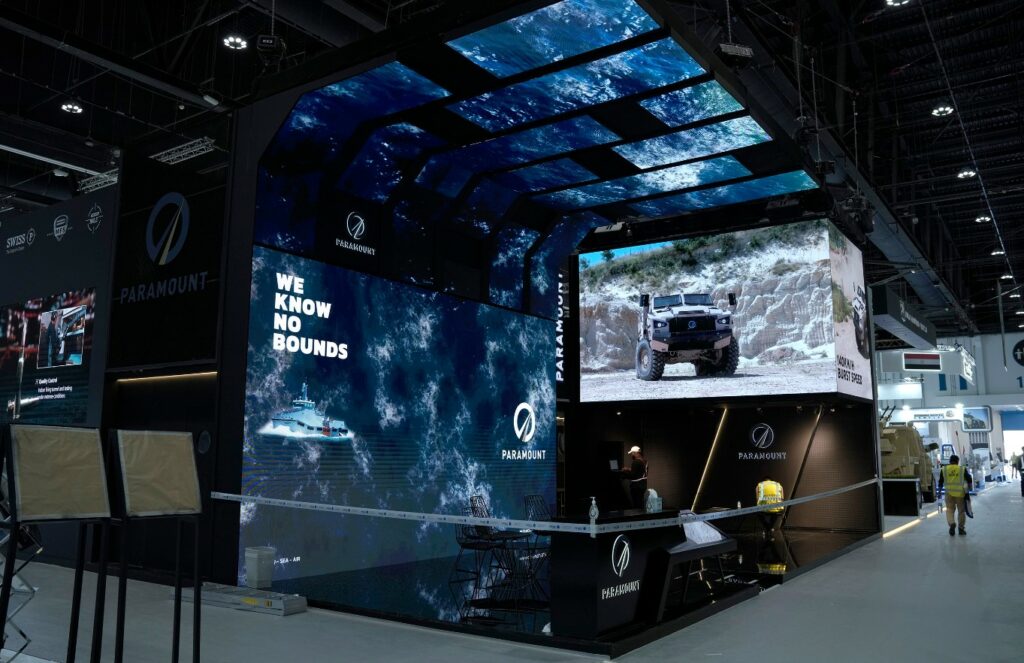 Paramount, a global aerospace and technology company, is charting new territory by evolving from a legacy manufacturer to a technology-driven, future-focused OEM.
The brand evolution, revealed at IDEX 2023 in Abu Dhabi, celebrates the company's upcoming 30 year anniversary and its move towards a 360 degree technology solutions provider, leveraging its extensive and proven IP base to enable defense industrialization within its customer countries.
Founder of Paramount, Ivor Ichikowitz, said: "Over the past 30 years, the world has changed significantly, and so has our trajectory. Our new logo is in line with the growth and development of the company and positions us well into the future. Our brand evolution reflects our transformation into a complete technology company. We are focused on designing, engineering, prototyping, industrialization, assembly and certification of ingenious, 360-degree, battle-proven defence solutions that fit each of the local markets we serve."
According to Paramount, its current technology priority areas include the expansion of autonomous or optionally-manned capability based on its existing portfolio of air, sea and land assets platforms. Additionally, the company is increasing its comprehensive range of unmanned aerial systems (UAS) technology.
Ichikowitz added: "Today, the majority of projects that we do around the world relate to either evolving technology that we've already developed for the unique requirements of each country, or using our wide-ranging IP and expertise to develop new products that solves specific operational requirements."
Paramount offers portable, in-country manufacturing and transfer of technology, skills, and licensed IP. The approach enables countries to develop independent defense capabilities, creating local jobs and supporting the domestic economy while protecting territorial sovereignty and maintaining peace and stability.
Steve Griessel, Group CEO of Paramount, commented: "In the current geopolitical environment, defense industrial autonomy is one of the most important considerations for any government. Paramount's relevance in regions like the Middle East is increasing substantially. We remain one of the few organizations in the defense industry worldwide, with the depth and breadth of capability across several domains, who has as its business model the sharing of technology and the development of domestic industrial capability. Paramount has the advantage that over the past 29 years we have invested the time and funds to develop the base technology and to develop battle proven certified product. This adds huge value to our industrial partners who are able to have a running start by partnering with us on protable production to fast track defense industrial capability."
Griessel added: "Our objective for the next five years is to expand portable production, across five or six production facilities around the world. It's time to use the building blocks of our success to create the platform for our expanding global growth. Our brand messaging and the Paramount logo has evolved to reflect and position Paramount for the next 30 years."
Manufacturers and suppliers of military armored vehicles, armored tactical vehicles and armored trucks for defense forces >>