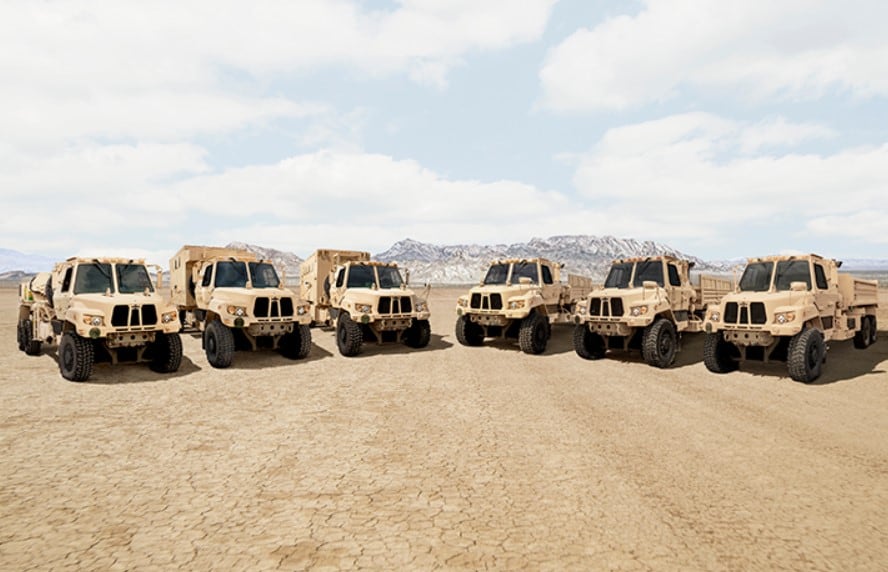 Oshkosh Defense has announced a $141 million order from the U.S. Army Tank-Automotive and Armaments Command (TACOM) Life Cycle Management Command (LCMC) for 414 Family of Medium Tactical Vehicles A2 (FMTV A2) and 56 FMTV trailers.
With the order, Oshkosh Defense is said to have received orders for 1,412 FMTV A2s and 800 FMTV trailers for a total order value of $627 million to date.
The FMTV A2 is a modernized version of the FMTV A1P2, offering increased force protection, greater payload capacity, superior off-road mobility, enhanced engine power, and an upgraded electrical system. These advanced capabilities allow the FMTV A2 to support a wide range of duties, from combat missions and logistics operations to aiding in relief efforts.
Pat Williams, Chief Program Officer for Oshkosh Defense, said: "Since we were awarded the FMTV A2 production contract in 2018, we've worked closely with the U.S. Army to refine the platform and add additional capabilities. We're confident that we are delivering the best performing medium tactical vehicle in the world."