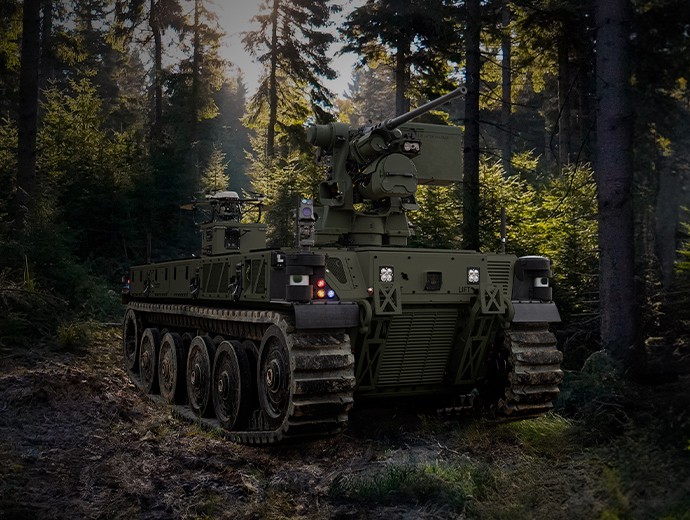 Oshkosh Defense has been selected by the U.S. Army to participate in Phase I, Platform Prototype Design and Build, of the Robotic Combat Vehicle (RCV) program.
Leveraging a team of Oshkosh Defense, Pratt Miller Defense, and QinetiQ, Oshkosh submitted its response to the Army's Request for Prototype Proposal in May 2023, and was chosen through the Ground Vehicle Systems Other Transaction Agreement (GVS OTA).
The tracked, autonomous vehicles will support varying payloads and advanced weapons systems through scalable, mission-focused modularity.
Oshkosh will deliver two platform prototypes for testing in August 2024. The Army has announced the intent to select one vendor for Phase II, Full-System Prototype Design and Build, in FY24.
Oshkosh will showcase the RCV capabilities from October 9 – 11 in their booth (#739) at the 2023 AUSA Annual Meeting and Exposition. Earlier this year, Oshkosh displayed the platform's essential versatility during the 2023 AUSA Global Force Symposium.
"We are proud to be selected to participate in Phase I of the RCV program," said Pat Williams, Chief Programs Officer for Oshkosh Defense. "We offer a mature and proven solution, with demonstrated durability and flexibility to incorporate new technologies, to meet the demands of an evolving battlefield."
He added: "Our RCV is informed by years of customer feedback and tailored to meet the needs of the Soldier. We look forward to continuing our partnership with the Army to deliver a soldier-centered, purpose-built solution."
Find suppliers and manufacturers of Unmanned Ground Vehicles >>