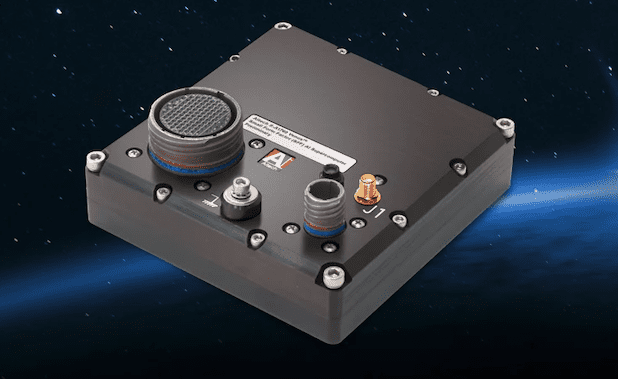 Aitech has developed a new, small form factor radiation-characterized Artificial Intelligence (AI) General-Purpose Graphics Processing Unit (GPGPU) rated for space flight and small satellite constellations used in Near Earth Orbit (NEO) and Low Earth Orbit (LEO) applications.
The S-A1760 Venus is a Commercial Off The Shelf (COTS)-based system validated for use in short duration and NEO/LEO environments through the Series 300 level qualification standard that identifies the rad-tolerant needs of space components and systems not used in deep space or long-haul applications.
"With the growing need for advanced imaging and data processing throughout space-rated applications, transitioning our powerful GPGPU-based AI supercomputers to this industry was a logical choice," Dan Mor, Director, Video and GPGPU Product Line at Aitech, noted.
"By validating these space-rated, COTS-based systems with a clearly defined and recognized qualification level, we're helping lead the charge in the development of commercial space applications and small sat cluster innovations."
Based on Aitech's popular A176 Cyclone GPGPU system, the S-A1760 Venus also uses the NVIDIA Jetson TX2i System-on-Module (SoM) that features the Pascal architecture with 256 CUDA cores and reaches 1 TFLOPS of processing.
This compact, rugged, space-rated system is ideal for high performance, small footprint environments. It provides an advanced solution for on-board edge computing such as AI, deep learning and video and signal processing for the next generation of short duration spaceflight, NEO and LEO satellites applications.
The new AI supercomputer includes a robust set of I/O interfaces including Gigabit Ethernet, UART Serial, USB 2.0, CANbus and discretes as well as DVI/HDMI output. Video capture includes an HD-SDI input with a dedicated H.264 encoder and eight RS-170A (NTSC)/PAL composite channels available simultaneously.
The S-A1760 Venus system meets MIL-STD-810H requirements for bench handling and conforms to VITA 47 for shock and vibration.