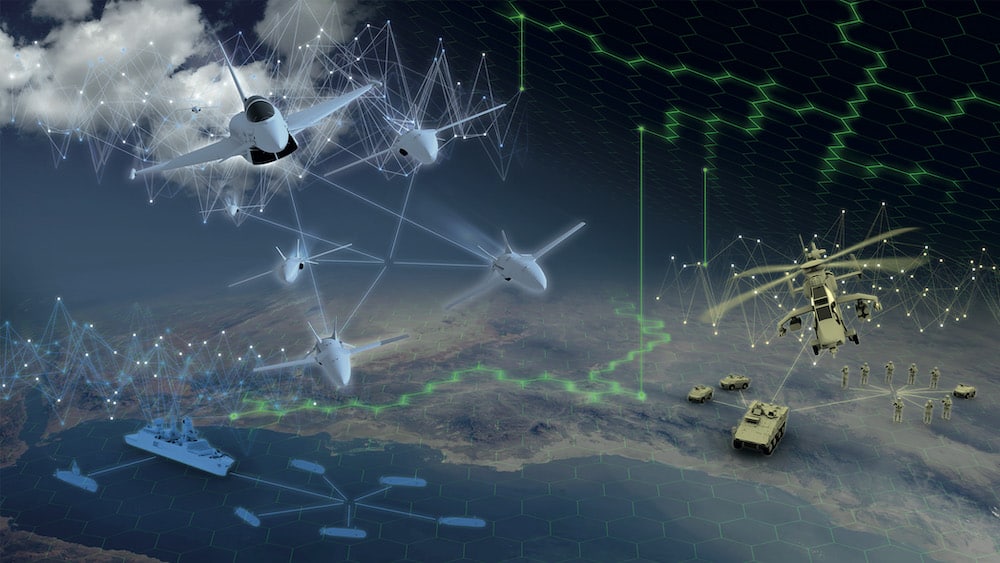 HENSOLDT has announced the development of an independent next-generation tactical data link through the ESSOR MIDS project (European Secure Software-defined Radio Multifunctional Information Distribution System).
HENSOLDT will contribute to the concept development of new hardware and encryption techniques to build the basis of a new data distribution system. This contract is co-funded by four ESSOR nations (France, Germany, Italy, and Spain) and the European Commission in the frame of the European Defense Industrial Development Program (EDIDP) under grant agreement No 044.
The ESSOR MIDS project will aim to set the path to a long-term structured cooperation to develop joint technologies for European military software-defined radio systems.
The aim of the project is to provide data and voice communication technologies among European forces in joint military operations. France, Germany, Italy and Spain will initially design the Fighter Terminal, F-ESSOR MIDS. A complete product line for helicopters, missiles and individual soldiers will also be initiated at the same time. This current concept phase will last until 2025.
"Multi Netting, Mobile ad hoc Networking, low latency and high data rates are the cornerstones of future networked systems like FCAS," said Hans-Joachim Reijinga, Comms Products Manager at HENSOLDT. "We are very pleased to be able to participate in the creation of a seamless, modern, European and flexible data link for air, sea and ground applications. 'ESSOR MIDS', a successor to the existing MIDS datalink, will provide European high-performance data link capabilities including a new European encryption, high capability Wave Forms with extended Link 16 functionalities and an Intra Flight Data Link Wave Form (IFDLWF) while securing interoperability within NATO and Allied Nations."