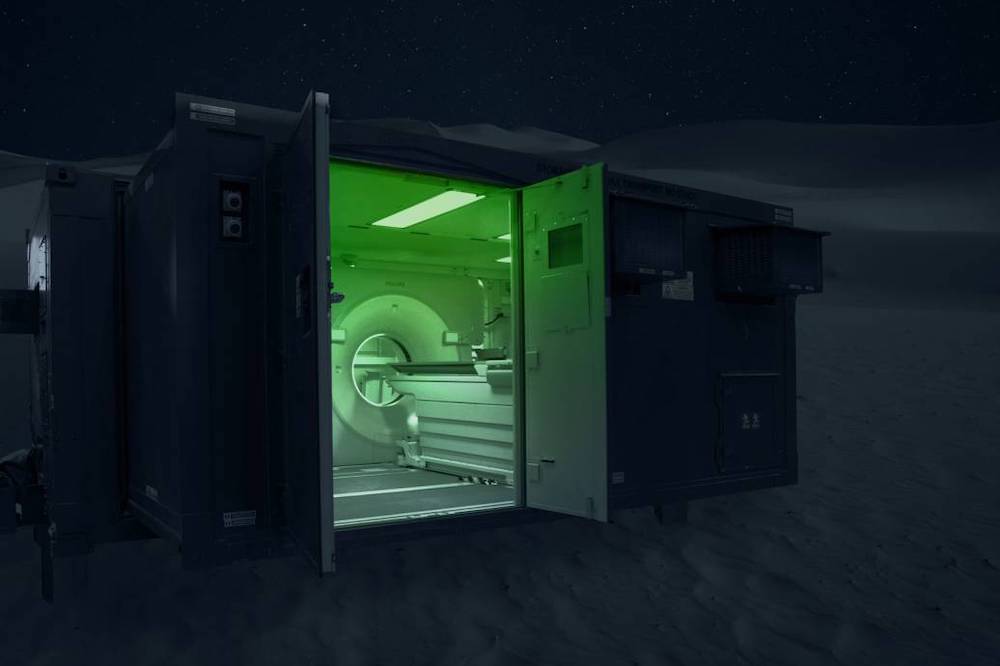 Marshall Land Systems has launched its Next Generation CT Scanner at Eurosatory 2022 in Paris. The Marshall Next Generation CT (NGCT) Scanner, developed in partnership with Philips Healthcare, provides military medical organizations with a rapidly deployable full body scan capability, manufactured to handle the most demanding operational environments.
Building on 12 years' experience providing Field Deployable CT Scanner Systems to armed forces around the world, the NGCT houses the latest and most advanced Philips Incisive CT technology inside Marshall's 20 foot ISO expanding container, to ensure humanitarian, defense and security forces have easy access to life saving capabilities wherever they are needed.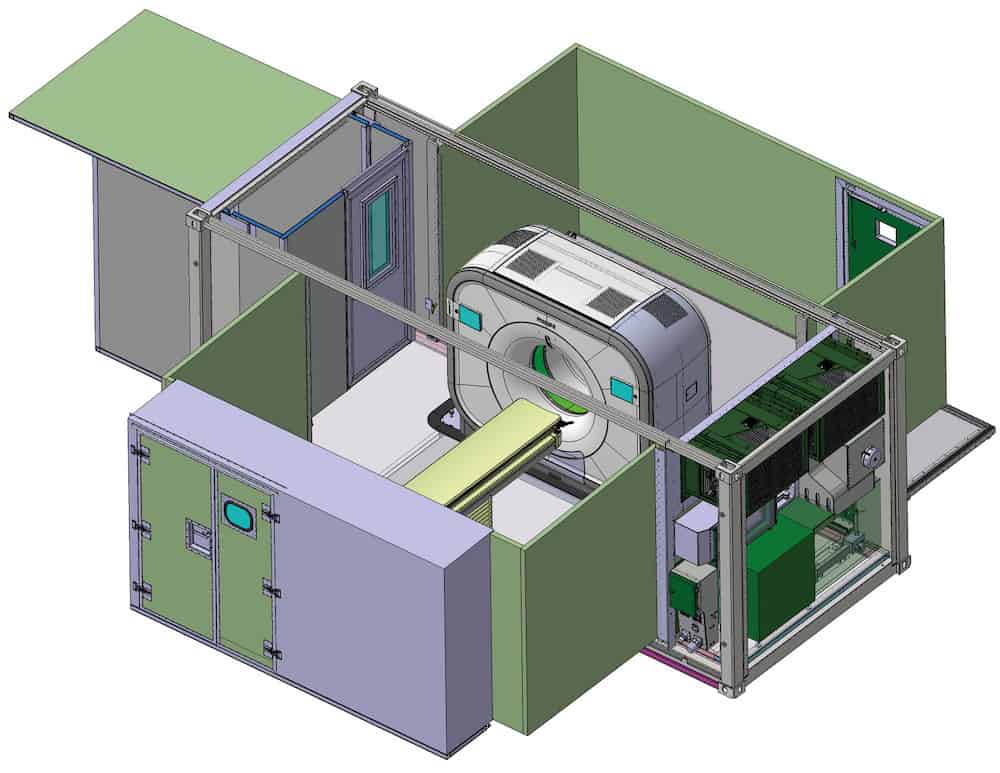 This launch comes shortly after Marshall Land Systems was awarded a 30-year framework contract with the French Defence Central Health Service or Service de Santé des Armées (SSA) for the development, production and support of a wide range of medical modules for use by its Defence Health Service.
Marshall claims this is further validation of its industry leading position in deployable medical infrastructure and will enable the company to bid for a wide range of opportunities for the duration of the agreement, focussing on design and production in the first ten years and support over the latter part of the contract.
"We are delighted to have secured a framework agreement with a customer that we know well, having supplied it with seven Field Deployable CT Scanners in recent years," said Marshall Land Systems Business Development and Sales Director, Lee Doherty. "The SSA is a very important customer for us, aligning with our strategy to grow our export business and build on the success that we have enjoyed in winning business with both the Dutch and Danish Armed Forces over recent years."