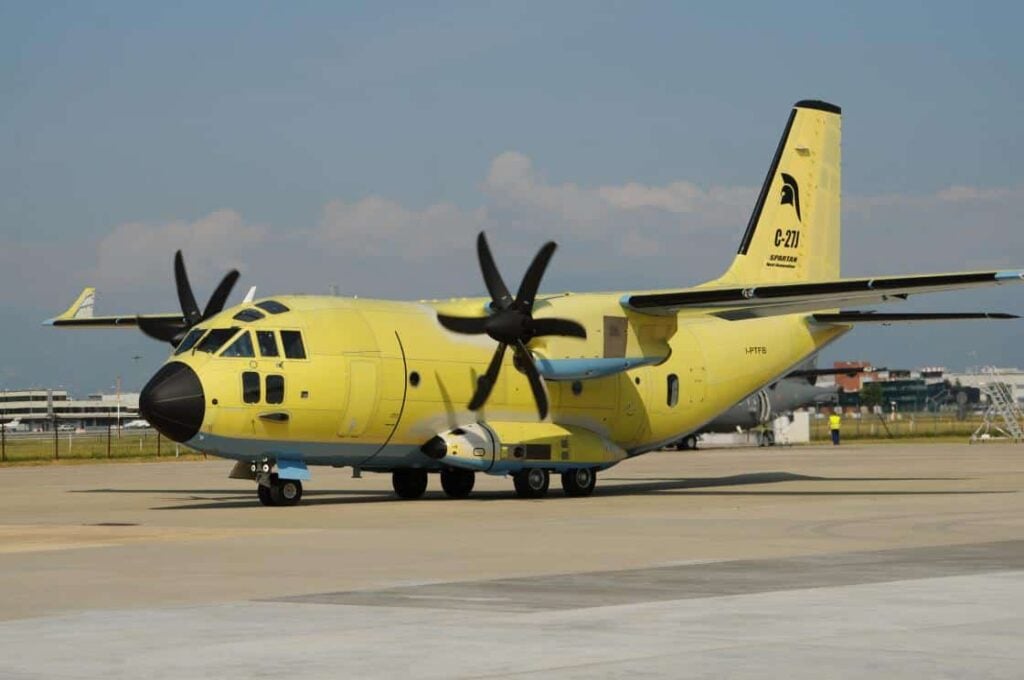 Leonardo has begun the final testing of the next-generation version of its C-27J Spartan military transport aircraft, which has been upgraded with a new avionics system and advanced aerodynamic devices to enhance the performance of the aircraft. The first of these new aircraft will be delivered to an undisclosed customer in 2021.
The C-27J is a proven multi-mission military transport platform that has been deployed extensively across all continents with a number of major air forces. It is ideal for challenging missions in the world's most demanding operational environments, for applications including military transport, cargo and paratrooper air drop, last tactical mile troop support, special operations, humanitarian assistance and disaster relief.
The next-generation C-27J Spartan incorporates state-of-the-art avionics and new aerodynamic winglets for improved operational efficiency and even better performance. According to Leonardo, the Spartan is a cost-effective solution and an intelligent investment for nations, and has been widely selected for both military and civil protection requirements.
Marco Zoff, Leonardo Aircraft Division's Managing Director, commented: "The enhanced C-27J brings the unrivalled quality and capabilities of the Spartan to the next, higher level. Its operators will benefit from modern avionics, increased performance and efficiency. The Spartan embodies the essence of national security, proving to be the best asset for armed forces' defence operations and for their fundamental contribution to population support and disaster relief. Our customers have discovered in this aircraft an element of social inclusion, because it is the only aircraft capable of reaching people in the most remote rural areas of their nations."