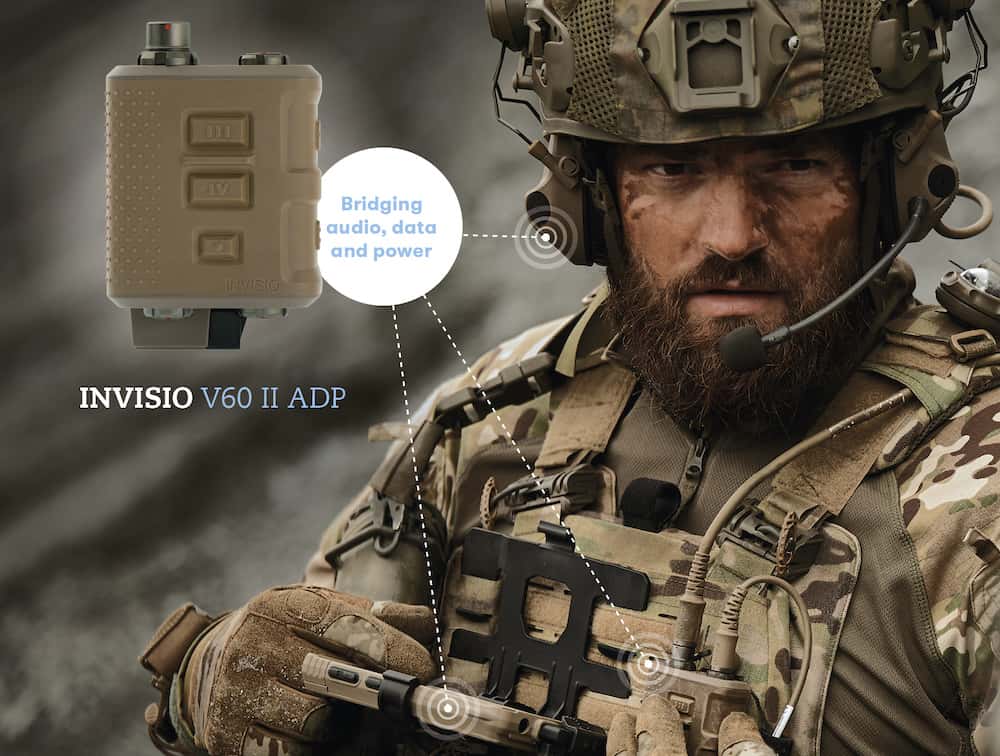 INVISIO has released the INVISIO V60 Gen II ADP, an advanced Push-to-Talk (PTT) control unit and warfighter hub designed to bridge audio, data, and power.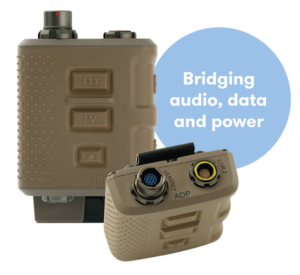 According to INVISIO, the V60 II ADP provides more functionality and flexibility whilst integrating systems and data to reduce the number of devices carried by dismounted soldiers.
The V60 II ADP builds on previous iterations of INVISIO's V-Series, adding the capability to enable audio cues from End User Device (EUD) to headset, as well as distributing power to EUDs or other devices. This reduces cables, devices, and complexity.
The new addition to the INVISIO family delivers double hearing protection of 42dB SNR / 34dB NNR with hear-through capability, as well as automatic adjustment of volume from received audio to surrounding sound levels. It also uses AI and digital signal processing to filter out noise and increase speech intelligibility by 30% compared to the INVISIO V-Series Gen II, key factors in increasing situational awareness and reducing fatigue.
The system is MIL SPEC compliant and proven to withstand extreme environments, from high altitudes and low temperatures to extreme heat, as well as being fully submersible to 20m for two hours.
INVISIO's V60 II ADP has the capability to bridge audio and data, allowing audio cues to be delivered to a headset from an EUD, creating an even more agile communications solution in the field. Like its predecessors, the system is modular, giving flexibility to the user on the ground and the ability to cater for varying requirements based on situation and power needs, all while adding a unique interface between data and audio.
Jakob Novrup Bengtson, Product Manager at INVISIO, said: "INVISIO's digitalization of traditional systems continues its ongoing work to modernize communications in the battlefield. The latest addition to our range of tactical communication systems bridges the gap between audio and data, creating a fast, agile, and data-driven solution for dismounted troops on the ground.
"We have listened to feedback from our customers on what users need, and that is reduced burden – fewer devices, fewer cables, and flexible, integrated systems that make communication easier than ever, no matter what environment they are in. The result is the V60 II ADP.
"This will have a hugely positive impact for our customers and marks the next step in the digitalization of battlefield communication."
Find suppliers and manufacturers of Comms on the Move (COTM) systems and equipment>>