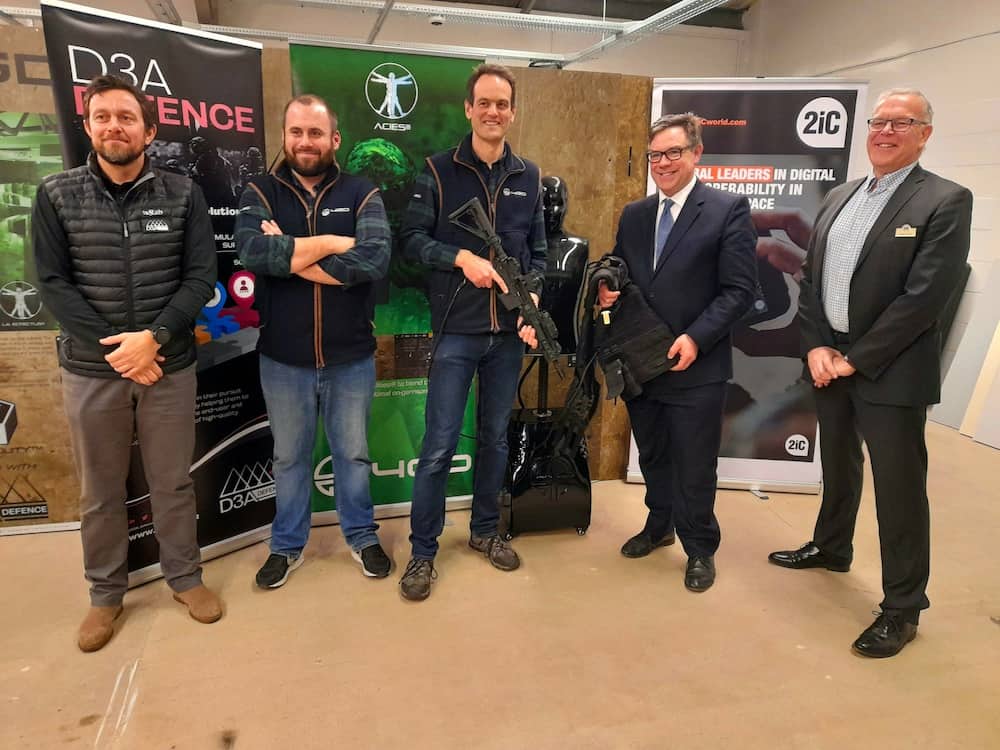 Close combat technology specialists, 4GD, and its allies D3A and 2iC, welcomed the U.K.'s Minister for Defence Procurement, Jeremy Quin, at 4GD's research facility in Berkshire, U.K. to launch the new Defence Small and Medium-Sized Enterprise (SME) Action Plan.
The new Action Plan sets out the department's priorities and aims to maximize opportunities for SMEs to do business with the Ministry of Defence by increasing access to information, lowering barriers to market entry and fostering better collaboration.
The Action Plan lists a number of measures that would allow companies to bid for more work and improve procurement speed. This includes policies for opening supply chains further, supporting acquisition teams with early market engagement and raising commercial assurance processes. It also includes policies that set social value criteria and environmental standards.
"SMEs deliver vital skills to defense, helping keep our Armed Forces safe and improve our battle winning capabilities," said Quin. "Our new SME Actions Plan will increase engagement with the SME sector, and reduce barriers to better utilize the expertise and innovation these organizations offer."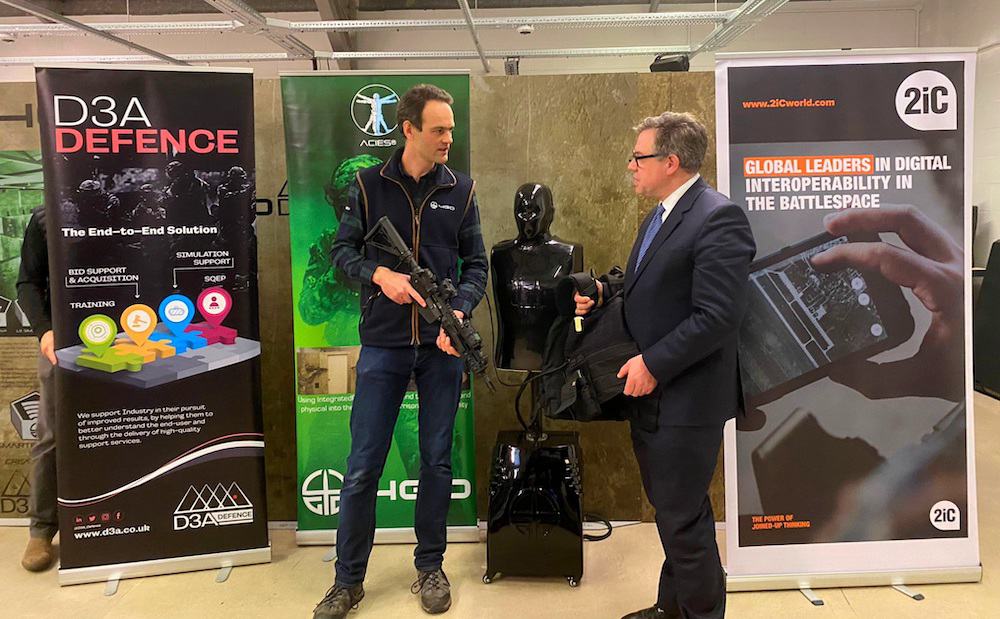 The veteran-run SMEs work closely with the British Army to drive performance improvements via accessible, ultra-realistic urban warfare training.
4GD's SmartFacility, in service with the Army's 16 Air Assault Brigade, offers a range of special effects and monitoring features and can be upgraded to also include data capture and analysis, smart-targets and a synthetic environment that creates a life-like world of digital assets for soldiers to interact with.
The facility's synthetic combined arms training capabilities are delivered by training experts, D3A, who introduce operational hardware interfaces that interconnect with digital assets, with actions taken in the virtual domain having an effect in the real world, and vice versa.
"We were honored to welcome the Minister for Defence Procurement, Jeremy Quin, to our METAlab research facility, where our technologies are developed by veteran soldiers for serving personnel," said Rob Taylor, Founder of 4GD. "The government continues to demonstrate its commitment to innovation in defense and is building a collaborative environment to enable specialist SMEs like 4GD to thrive."