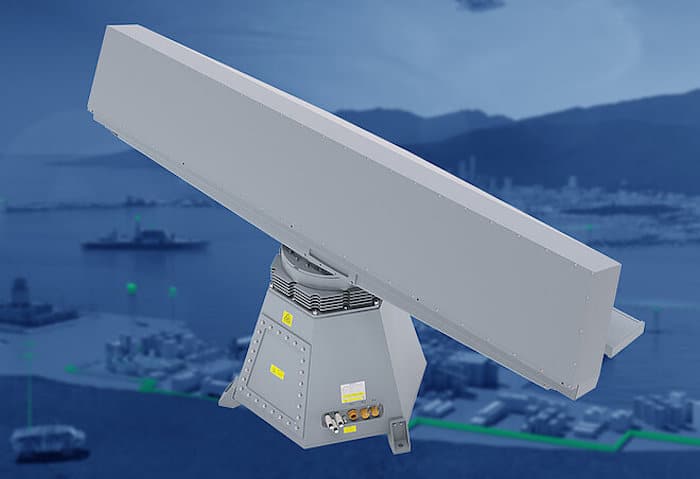 The French Navy has selected Hensoldt U.K. to supply Kelvin Hughes Mk11 SharpEye surface search radars for its Patrouilleur d'Outre-Mer (POM) vessels.
Each vessel will be supplied with a Kelvin Hughes Mk11 SharpEye X band Surveillance radar, with a co-located Hensoldt Identification-Friend-or-Foe (IFF) Antenna which is connected to the Hensoldt MSSR 2000 NATO Mode 5 IFF system.
Both the radar and IFF system will be installed on the six diesel-electric POM vessels being constructed for the French Navy.
The POM is an Offshore Patrol Vessel (OPV) that will be built by the French shipyard Socarenam to replace the P400-class patrol boats in service with the French Navy deployed in the overseas territories.
These items will be supplied to the vessel prime integrator AVON Communications. Once installed on board, it will link to the combat system supplied by NEXEYA, a Hensoldt company.
The radar and IFF system is designed to provide surface surveillance in the vicinity of the vessel. The IFF antenna being co-located on the radar reduces the number of turning units and space required on board, resulting in a much less complex installation and integration process, allowing smaller vessels to benefit from the capability of more complex systems in a smaller footprint.
The POM vessels are designed to operate their own Unmanned Aerial Vehicle (UAV) systems and this system will support safe UAV operations.
"This solution puts Hensoldt at the forefront of radar/IFF sensor supplier to the patrol boat market and brings two market leading technologies, SharpEye and MSSR2000 together in complementary package that will benefit many patrol boat programs", stated Adrian Pilbeam Head of Sales, Maritime Surveillance, Hensoldt U.K.