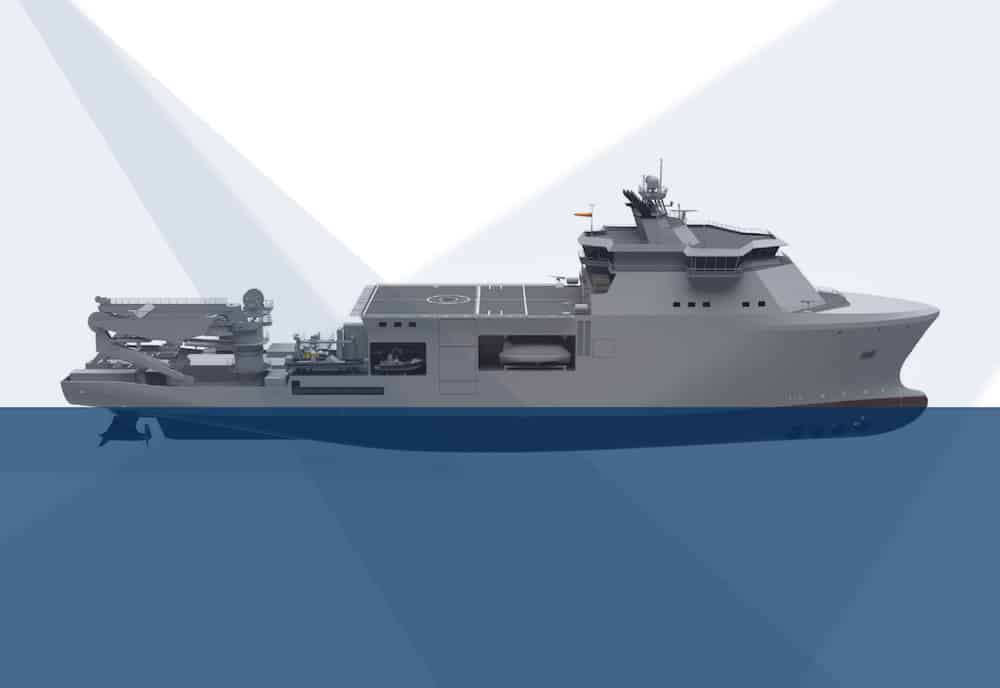 T.Mariotti Shipyard, part of the Genova Industrie Navali Group, has been selected by the Italian Naval Armaments Directorate to construct and deliver the Italian Navy's new special and diving operations – submarine rescue ship (SDO-SuRS), and a land-based dual-use hyperbaric centre in La Spezia.
The signing of the contract is expected by the summer and construction will engage the shipyard and local companies for four years, creating considerable work both in terms of employment and supply of new products and services. The first steel-cut is scheduled by the end of 2022 with expected delivery in 2025.
The ship will be equipped with an advanced command and control system, modern assets for search and rescue operations of national or allied submarines, a flight deck, and a complex integrated deep diving system including a moon pool. As well as submarine rescue, the ship will be able to support deep saturation diving operations up to 300 meters, and special forces operations. The unit will also be fitted with medical first aid and surgical facilities to provide assistance in disaster relief operations.
This new SDO-SuRS will replace the Italian Navy ITS Anteo (A 5309) submarine rescue ship, which has been in service for more than 40 years. The new unit will significantly contribute to the surveillance and control of critical undersea infrastructures.
Leonardo will supply the command and control systems, and two companies from La Spezia, Carlo Agnese and Exa Engineering, are tasked with restructuring the logistic infrastructures that will house the hyperbaric simulator, a valuable technological asset for training and an integral part of the program supply, which will be located at the La Spezia military arsenal.