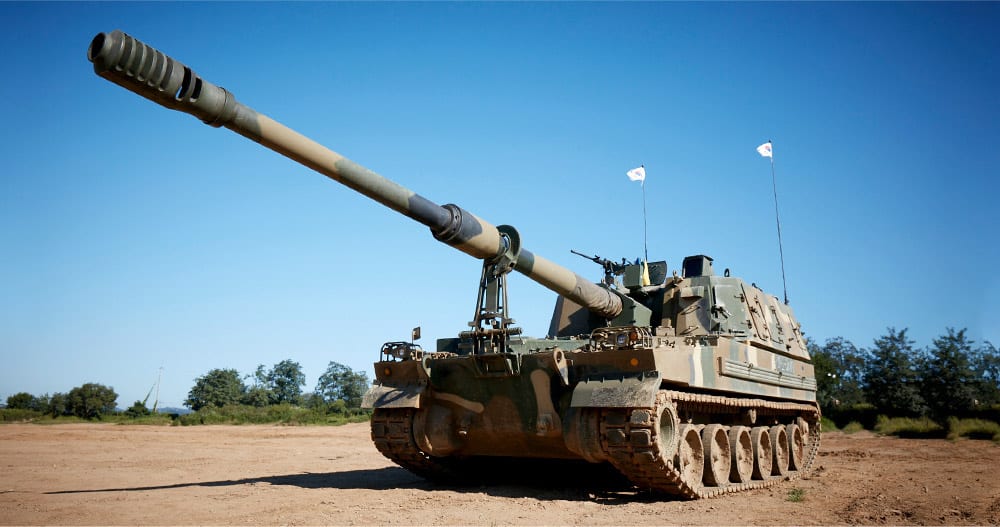 The Australian Government has announced an AU$1 billion defense contract with Hanwha Defense Australia for the procurement of new Self-Propelled Howitzers for the Australian Army.
The contract signing was witnessed by Prime Minister Scott Morrison and President Moon Jae-in of the Republic of Korea.
Under the terms of the contract, Hanwha Defense Australia will supply 30 Self-Propelled Howitzers and 15 Armored Ammunition Resupply vehicles under the LAND 8116 Phase 1 project, which commenced in May 2019.
Weapon locating radars will also be supplied to help the Australian Army find enemy artillery.
"Our Comprehensive Strategic Partnership with the Republic of Korea is underpinned by our joint commitment to defense and security cooperation. The contract with Hanwha demonstrates the value of industrial collaboration in supporting our countries in addressing mutual security challenges," said Prime Minister Morrison.
"We are partnering with Hanwha to create an Armored Vehicle Center of Excellence in the Geelong region, which will establish a further strategic defense industry hub and future export opportunities for Australian businesses. This contract will create a minimum of 300 jobs spread across facility construction, acquisition and maintenance, as well as generating ongoing support opportunities for Australian industry until the late 2040s."
"The prime ability of the new vehicles is to fire and move quickly, avoiding enemy counter-attack. This project will mean a significant increase in the level of firepower and security for Australian artillery capability," Minister for Defense, Peter Dutton, said.
"We are committed to keeping our region safe, while protecting our interests in a rapidly changing global environment. The Self-Propelled Howitzer capability, including a strengthened industrial base, is one of several projects that will modernize the Australian Army, ensuring it continues to maintain a capability advantage now, and into the future. This new capability will give our soldiers the best possible chance of completing their missions and returning home safe to their families."
Minister for Defense Industry, Melissa Price, said investment in Australia's domestic industrial base enhances our ability to sustain critical defense capabilities and further positions Australia as an exporter of military equipment and technology to our allies: "The new facility will create hundreds of local jobs and become a national asset for military capability, supporting land combat vehicles for the Australian Army.
"Australian industry will play a vital role delivering and sustaining the Huntsman capabilities at the new facility. The announcement of this significant contract and the future facility is tremendous news for Victoria and working Australians, as well as defense companies across the country."