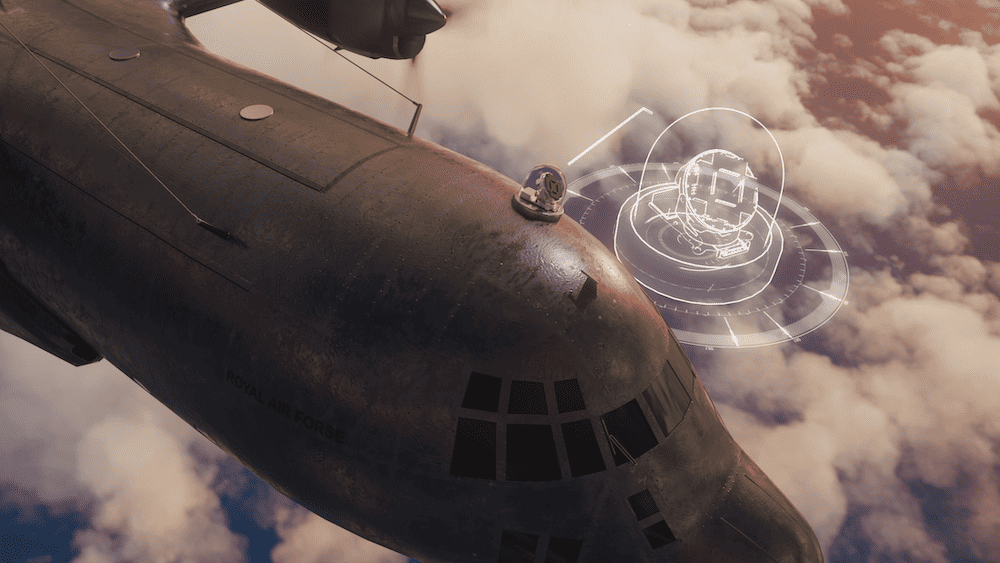 SD Government, the satellite communications provider for global governments and R4 Integration, Inc. (R4), specialists in airborne and ground systems engineering, will develop a new, fully customizable Roll-on/Roll-off (RO/RO) Beyond Line of Sight (BLOS) SATCOM capability for all variants of the C-130 aircraft.
The Tactical Removable Airborne Satellite Communications (TRASC) R4 BLOS solution integrates the SD Plane Simple Ku-band terminal within a Multi-Purpose Hatch System (MPHS) designed and patented by R4 and has been engineered to replace the existing C-130 standard upper forward or center fuselage hatches.
The purpose-built housing has been optimized for installation in less than an hour, enabling immediate plug-and-play global broadband capability from the airframe.
The turnkey solution, which is fully FAA and DoD certified, includes an SD Plane Simple antenna and radome mounted on the MPHS, and an RO/RO Base Kit. This houses an SD Router, which distributes BLOS real-time connectivity and a single power unit supplying the antenna, and other customer components, including laptops and digital devices. While maintaining cabin pressurization, the MPHS mounts a spectrum of apparatus, including a variety of datalink, global positioning systems, SATCOM, and signals intelligence antennas. 
Configured as a single unit, the SD Plane Simple MPHS and Base Kit can be easily transferred between aircraft. The open architecture design of the SD Router enables streamlined integration with existing ground connectivity configurations supporting seamless upgrade paths for users.
The equipment connects with Intelsat's FlexAir, the fully managed service optimizing a high throughput global satellite network to deliver dedicated airtime to government users. Alongside secure voice communications, the Ku-band system enables uninterrupted broadband suitable for data-intense services, video streaming, enhanced avionics functionality, and aircraft health monitoring and reporting. The system also supports integrated joint tactical information data link capability.
"Our forces rely on the ability to communicate real-time intelligence to command-and-control centers, and in a dynamic landscape, this requires technology that can quickly adapt to mission needs," said Hayden Olson, general manager of SD Government. "Working alongside R4, we have developed a versatile system that combines the advanced future-proof design of the Plane Simple Ku-band antenna with a customizable hatch that can be deployed quickly yet provides powerful broadband connectivity to keep the lines of communication flowing. We are excited by the new possibilities this delivers to our customers."
Ka-band, L-band and X-band variants will add further redundancy before the end of 2023.
In addition to its efficient installation, minimal on-delivery training and in-service technical support are required to effectively use the system. SD Government and R4 will both handle sales and installation of the terminal for global customers.
"Having served in the special forces, we know how vital it is to have dependable, efficient connectivity to ensure mission success," said John Parsley, President of R4. "Working with SD, we've harnessed our design engineering capabilities and optimized the SD technology to create a connectivity system that delivers new unparalleled capabilities to the warfighter."
Find manufacturers of SATCOM systems and suppliers of military SATCOM technology>>