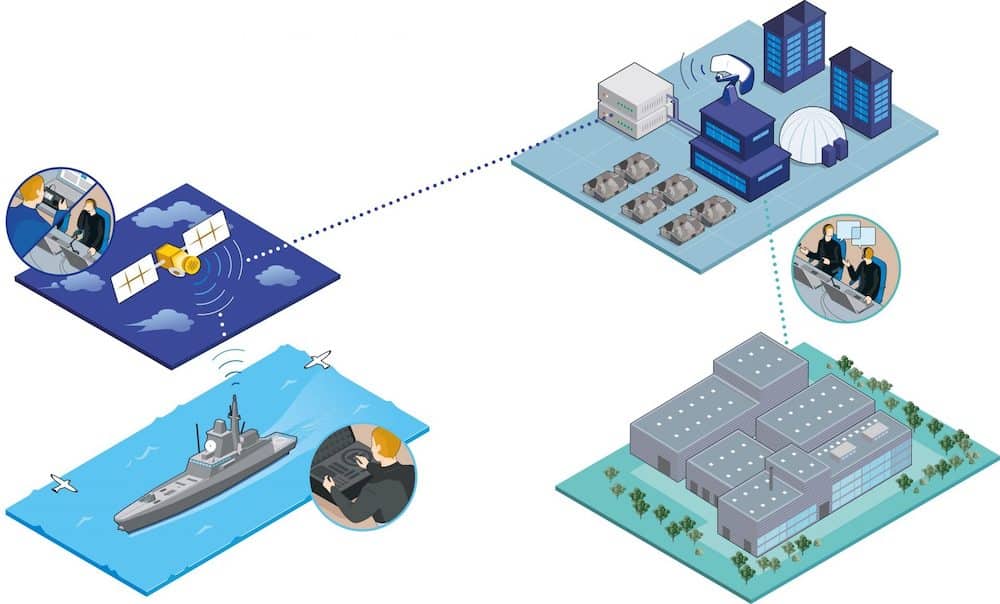 Naval Group and MBDA have deployed a new remote assistance service for the French Navy which provides naval system users in all locations and circumstances with prompt diagnostics and repair solution assistance.
Remote assistance is a secure, end-to-end encrypted multimedia communication system that connects the ship with onshore support facilities and enables the crew to establish a fully confidential, real-time dialogue with the French Navy and other state and/or industry experts to support diagnostics in the case of breakdowns. 
The remote assistance service provides greater autonomy for the maintenance personnel, and helps with the preparation for maintenance periods of vessels upon their return from missions. Remote assistance can thus help improve the availability of ships in operation.
"We are well aware of the critical nature of our products and systems for the armed forces, and MBDA has always made a point of honor of working with its customers throughout the life cycle of their equipment, guaranteeing them a high level of operational availability," said Pascal Gendre, MBDA Group Customer Support & Services Director.
"Today we have the satisfaction, alongside Naval Group, of being able to provide our support to the women and men who are committed to the defense of our country, at any time, wherever they may be."
Deployment of remote assistance to the French Navy's multi-mission frigates (FREMM) and the aircraft carrier Charles de Gaulle has already begun. It will also be deployed to the Toulon Fleet Support Service (SSF) and the Brest SSF.
"This remote assistance solution developed with MBDA contributes to offering our customers greater operational availability of their ships. The remote assistance service enables simultaneous discussions with the French Navy fleet support service and the crew of a ship to assist the crew and solve a technical problem at sea," Vincent Martinot-Lagarde, Naval Group Director of Services, said.
"Furthermore, the remote support kit can be deployed as part of the preparation of an upkeep period for an overhaul of the ship."