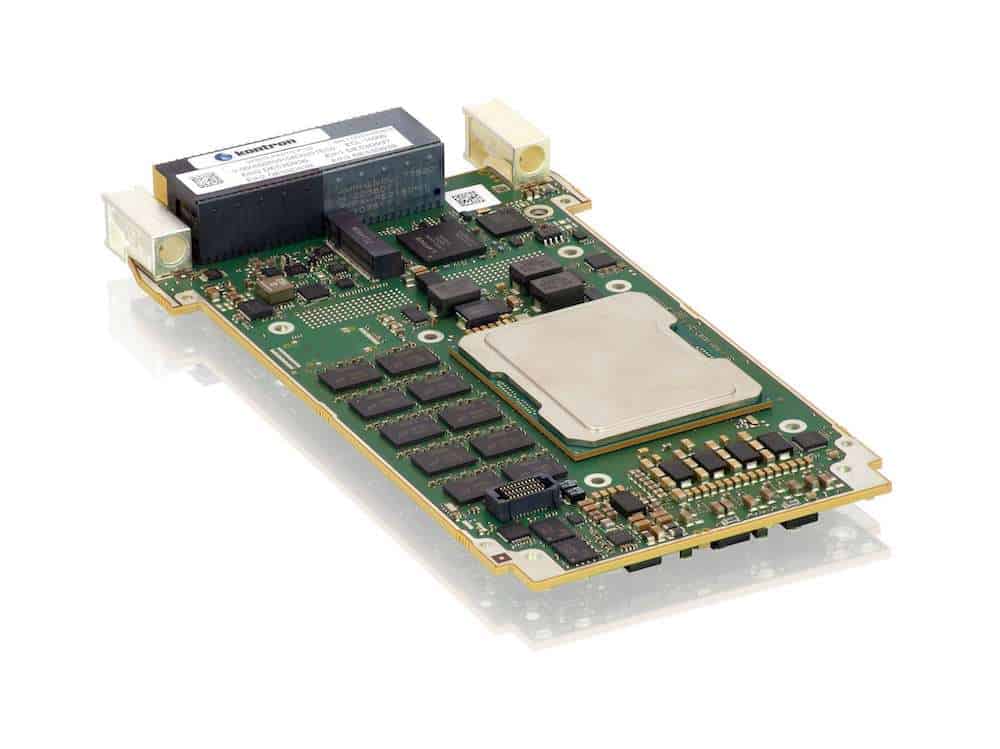 Kontron, a global provider of Internet of Things (IoT) and embedded computing technology, has released the VX307H, a 3U VPX Plug-In card for high performance embedded computing applications in harsh environments.
Designed to SOSA profile specifications, the company believes it is the ideal building block for boosting the compute and data transmission performance of mission systems used in defense, avionics and transportation.
Based on powerful energy efficient Intel Xeon D-2700 processors series with availability in 12, 16- and 20-core versions, the VX370H is up to 2.97x faster than the previous product generation and easily adapted to Size, Weight, Power and Cost (SWaP-C) blade applications. Features such as the latest VITA48.8 Air-Flow Through (AFT) cooling technology and specialized built-in instructions for Artificial Intelligence (VNNI) and Signal Processing (AVX512) are designed to ensure the processing power is fully maximized.
Numerous connectivity options, including 100G Ethernet – an industry first for Plug-In 3U VPX cards – and up to x16 PCIe Gen4 to avoid expansion plane bottlenecks, provide the VX370H with exceptional data communication capabilities for high density computing platforms required for modern applications such as C5ISR  (Command, Control, Communications, Computers, Cyber, Intelligence, Surveillance, and Reconnaissance).
The VX307H offers long term availability with 10-years typical lifecycle, and is designed, integrated and technically supported in France, allowing exemption from International Traffic in Arms Regulations (ITAR) restrictions.
"The VX307H is designed for harsh environments and solves the challenging space and power constraints of high performance blade computers targeting a minimum number of boards," said Christophe Ferrande, Kontron Product Manager.
Find rugged embedded computing manufacturers specializing in embedded systems for military applications and embedded technology for defense>>